JEREZ DE LA FRONTERA - DAY TOURS
Here is a hand-picked list of tours and visits that you can do in Jerez.
JEREZ CITY WALKING TOUR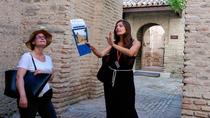 A guided walk the monumental Jerez, the corners, streets and palaces of traditional. In Jerez, it's not just wine, it's culture and history..
From 25 Euro.

ANDALUCIAN DANCING HORSES SHOW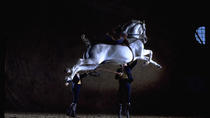 Unique show, "How the Andalusian Horses Dance", is an equestrian ballet accompanied by quintessential Spanish music and 18th century styled costumes. Based upon Classical Dressage, Doma Vaquera (country-style riding) and traditional equestrian chores. At Fundación Real Escuela Andaluza del Arte Ecuestre. Tuesdays and Thursdays 12.00 hrs 90 min show.
Tickets from 21 Euro.

MORE Tours in JEREZ

More tours around Jerez and its historic city centre. More>