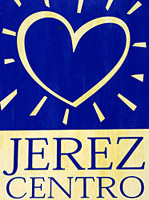 Jerez centre is great
for shopping
Jerez boasts all the shopping facilities you would expect from a sizeable city. It is pleasant to walk around the city, much of which is pedestrianised. A shopping experience in Jerez is an opportunity to enjoy the city itself, stopping occasionally to people watch or enjoy a tapa. The main shopping streets are located between Plaza Romero Martinez and Plaza del Arenal. The open air shopping centre, Jerez Centro Comercial Abierto, where many shops and businesses of all types are brought together is also worth a visit.
Jerez has always been an important trading city in which the most traditional products and ancient crafts can be found (barrel-making, wicker work, items related to wine or flamenco, saddling, etc.), with the many boutiques and companies where you can find the most exclusive of these products.
The most famous traditional handicraft shops:
Duarte
The town's most famous saddle shop selling beautiful wrought leather which is exported all over the world and well known for tourists who can choose from all kinds of other smaller but beautifully worked leather items.
Larga 15.
Shops that specialise in local handicrafts include:
La Esparteria
For wickerwork.
Calle Ramon de Cala 17
Ceramica Amaya
For pottery.
Avda Carrero Blanco 16
Ferros
For lanterns.
Calle La Torre 4
The city also boasts numerous shopping centres and hypermarkets within the city as well as in the surrounding areas.
Main shopping centres:
Carrefour Norte
Avda. Europa, s/n
Tel 956 359 000
Carrefour Sur
Puertas del Sur. Ctra. N-IV, Km 641
Tels. 956 151 300 – 956 151 321
Centro Comercial Jerez Plaza
Calle Doña Blanca, 10 y Corredera 27
Tels. 956 340 102 – 956 344 089
La Asunción
Paseo de las Delicias, s/n
956 331 724
Lancería 7
On Sundays between 10.00 am and 2.00 pm. a bustling street market takes place