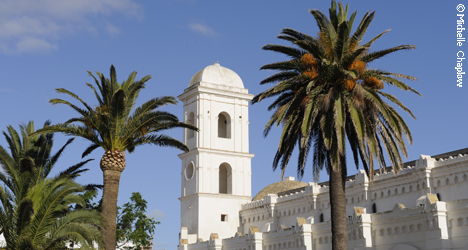 Conil de la Frontera Hostals & Hostels
Take me to Conil de la Frontera Hotels
Take me to Hostals & Hostels Home
Most hostals and hostels are located in the centre of this pueblo blanco (white village/town) town whereas apartments occupy the paseos lining the beaches. This doesn't mean to say that staying in the town's heart will jeopordise your beach holiday, quite the opposite. In Conil, whether staying in the old town or in primer linea (first line) you will most likely not be far from the stunning beach.
It is this variety of traditional, quaint town houses, coupled with good access to the stunning Costa de la Luz coastline that makes Conil de la Frontera a popular and loved tourist destination.
Hostals and Hostels definition
A HOSTAL (also know as a guest house) provides basic accommodation at a reasonable price and a private room. These are common in Spain and not hard to find, with many occupying a floor of an apartment block as opposed to a stand alone building. Rooms don't all come with en-suite facilities, however guests will usually have the option of this.
A HOSTEL in Spain is that which you would expect to find in most parts of the world - the opportunity to stay in shared dorms at a low price. These are often social hubs among travelers, with common rooms and, at times, cheap bars making them excellent places to meet new people or find another travel companion. Many hostels also have private rooms available, as well as dorms.