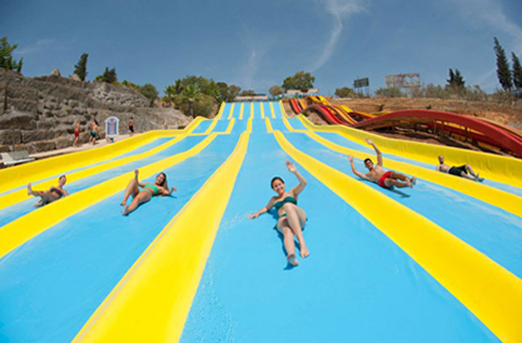 Crazy Race slides at Aqualand Bahia de Cadiz.
Nine rides in this park in El Puerto de Santa Maria near Cadiz, including the Cola del Diablo black hole, and super-steep Banzai. Wavepool. Sea lions. Minipark and water play area for little ones. Restaurants with pasta, pizza, burgers, sandwiches and hot dogs. Shop.
Open- 17 June to 8 September 2013
Opening hours: June and September 11am - 6pm.
July and August 11am – 7pm.
Entry: adults 22 euros, children (5-19 years) 17 euros; children (3-4 years) 8 euros. (15% cheaper online)
See website for Family Pack offers.
Ctra El Puerto a Jerez (antigua N-IV) salida 646, 1150 El Puerto de Santa Maria
Tel: 956 87 05 11
Located on the road leading out of El Puerto Santa Maria towards Jerez (CA 31) exit 646.
Aqualand Bahia de Cadiz is great for a family day out.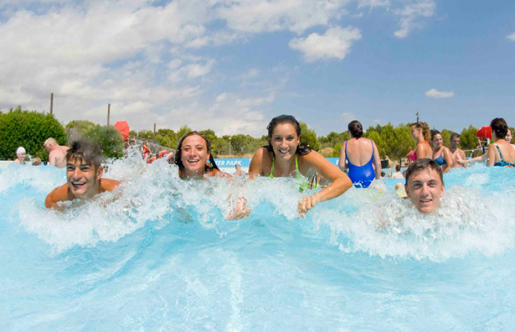 Fun in the sun at Aqualand's Surf Beach.