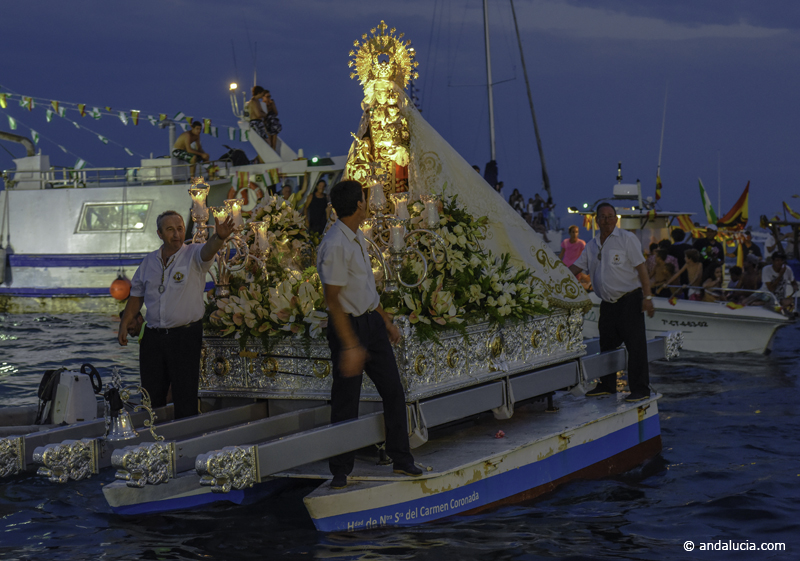 Virgen del Carmen, blessing the fishing boats from the sea.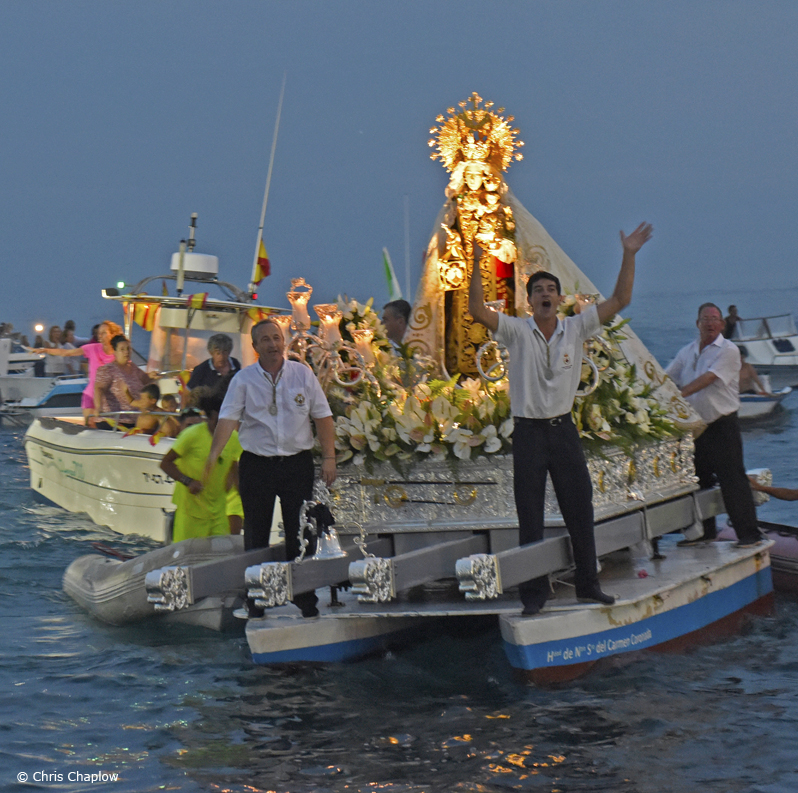 Virgen del Carmen, The Patron Saint of Estepona © Michelle Chaplow
Virgen del Carmen Festival in Estepona
Every year the Virgen del Carmen is celebrated on July 16 in Estepona a village known for its long fishing tradition.
The festivities begin early in the morning when everyone is busy decorating boats and setting up for water sports and all kinds of games and contests that will take place on local beaches. Get there early to witness everyone hard at work while you sit back with your "café con leche" at one of the many restaurants in the Estepona port.
The Virgin del Carmen leaves the church at 8pm.
Throughout the morning you'll find a myriad of events to participate in and plenty of fun to watch if you favour the role of spectator. Then about mid-day it's time for a bite to eat and the trophy ceremonies before everyone heads off to order up a traditional Spanish lunch with family and friends.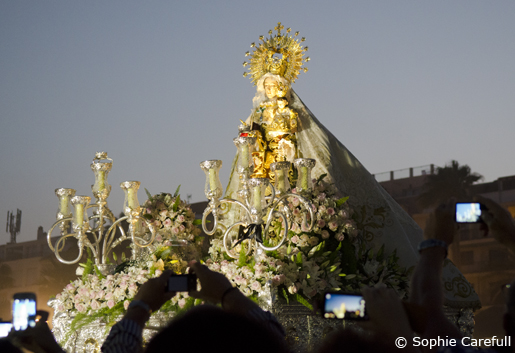 The devoted crowd taking photos of the Virgen del Carmen on Playa La Rada.
In the evening the activity starts up again with the procession of the Virgen del Carmen image that will end up taking the statue out to sea on the brightly decorated boats.
Visit the Estepona tourist office for a current Virgen del Carmen events calendar.
Search Hotels in Andalucia
The Virgen del Carmen is taken out to sea on a boat and flares are set off.
Below is a video of the Virgen del Carmen at our YouTube Channel.