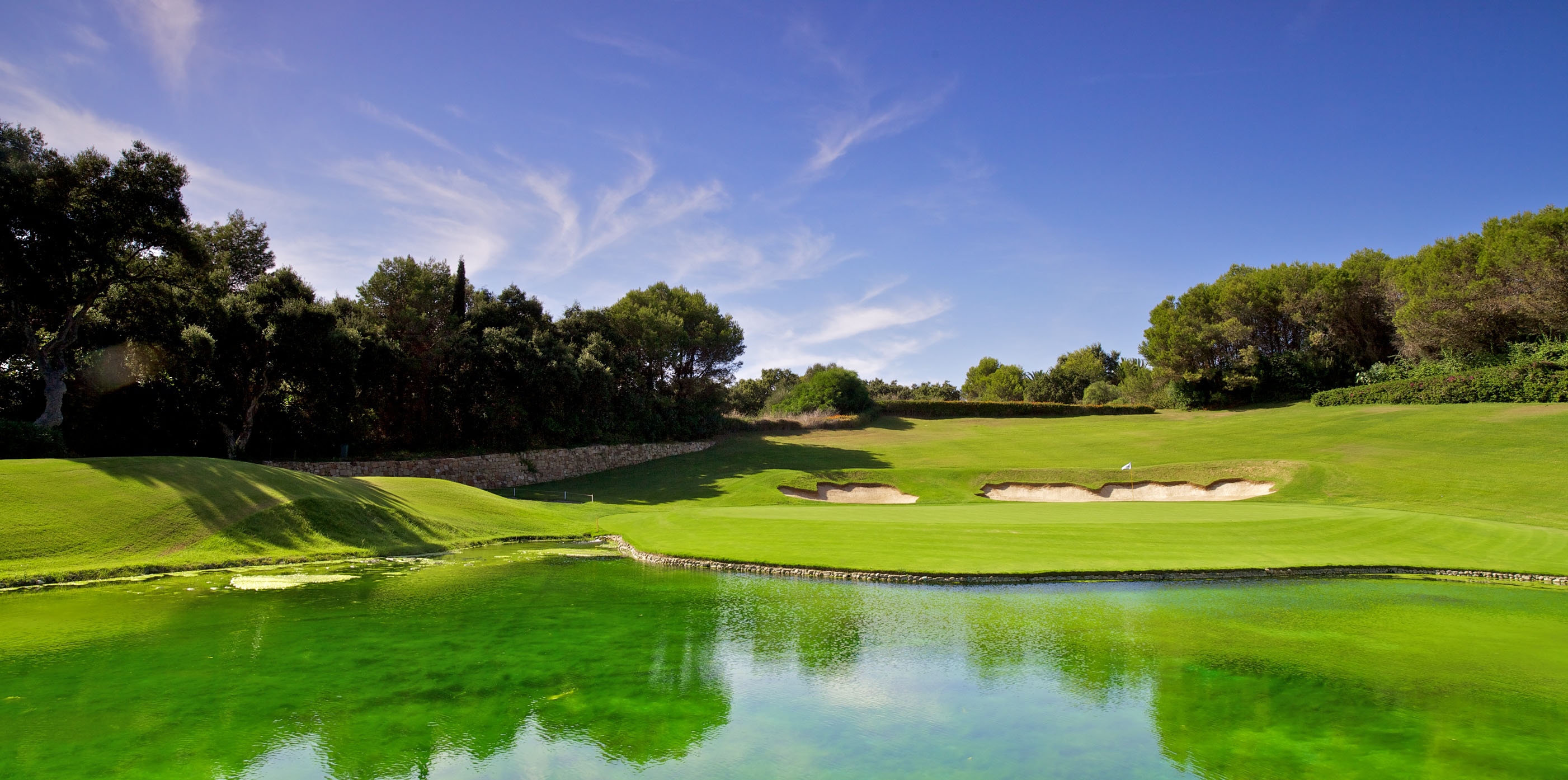 Valderrama Hoyo 17 © Golffoto.es
Álvaro quirós and open de España
Álvaro Quirós: "The Spanish Open at Real Club Valderrama means a lot, I couldn't ask for more".
Born in Guadiaro, just a few miles from Real Club Valderrama, and raised as a golfer on the greens and fairways of La Cañada, Álvaro Quirós is delighted to play the Open de España hosted by the Sergio García Foundation at home. The six-time European Tour winner is working hard to climb back into the top tier of competitive golf.
Álvaro took up golf at the age of nine. After winning on the 2006 Challenge Tour, he started a successful European Tour career with five consecutive victorious seasons - 2007 Alfred Dunhill Championship, 2008 Portugal Masters 2009 Commercial bank Qatar Masters, 2010 Open de España and 2011, Omega Dubai Desert Classic and Dubai World Championship.
After his win in the 2011 season-ending event, big-hitting Quirós was plagued by injuries and drifted down the rankings. He has been striving to regain his form for the past four years and is finally seeing some light at the end of the tunnel - his fourth place finish at the Omega Dubai Desert Classic in February was a big boost confidence-wise.
Álvaro Quirós: "I am working hard at the moment with little or no result. At the end of each day I say to myself 'I did my best'; unfortunately, my best is just good enough to struggle for the cuts.
"I know that I am not yet ready to win, but I try to fight for every shot. The fighting spirit is as strong as ever, and I am excited to fight for my national Open.
"As a Spaniard and as a golfer, it doesn't get much better than playing the Open de España on such a recognized course, the venue of great events - the Volvo Masters, the Ryder Cup, the World Golf Championships...
"But for me it's even more special because it's so close to my home. I remember being invited as kids to play the par threes and there were prizes for all of us; we all got a box of chocolates. It was a huge treat to enter Valderrama; it was like a big, beautifully kept garden.
"It's a big shame that Miguel can't play this year. I wish I could attract as many golf fans as he does, but we will do our best to have them come and support us.
"Valderrama is not long, but you need to put the ball in the right spot on every single shot. It's no good to put it within ten yards; you must put it exactly where the course demands.
"Obviously, this is not my style of play, but I like to practice there because it tests my patience and pushes me mentally to the limit. It's great practice, and I am very grateful to be able to practice on such a course.
"The greens are small, many of them on the up slope, which I find tricky.
"After the pruning of the cork trees, the course has gained playability, and the players will love the new short game practice area.
"I have wonderful memories of winning in Seville in 2010; first of all, my mother walking up to me on the 18th green. As for the action, I played a great second to the 72th green and sank an incredible 20-footer to tie the lead. I hit exactly the same shots on the play off hole and James Morrison found the water, so a par was enough for me. Winning at home was a dream come true".
NEWS UPDATES
Álvaro Quirós and Open de España
Pablo plans on track at Valderrama
Leavy leads first day at Valderrama
Sergio Garcia explains that he is looking forward to the tornament.
Real Club Valderrama a legendry tour Venue
Real Club Valderrama - Facts and Records
Real Club Valderrama - Looks forward to hosting the Open de España.
Andalucia hosts the Spanish open for the 11th time.
Search Hotels in Sotogrande
Archive Golf News