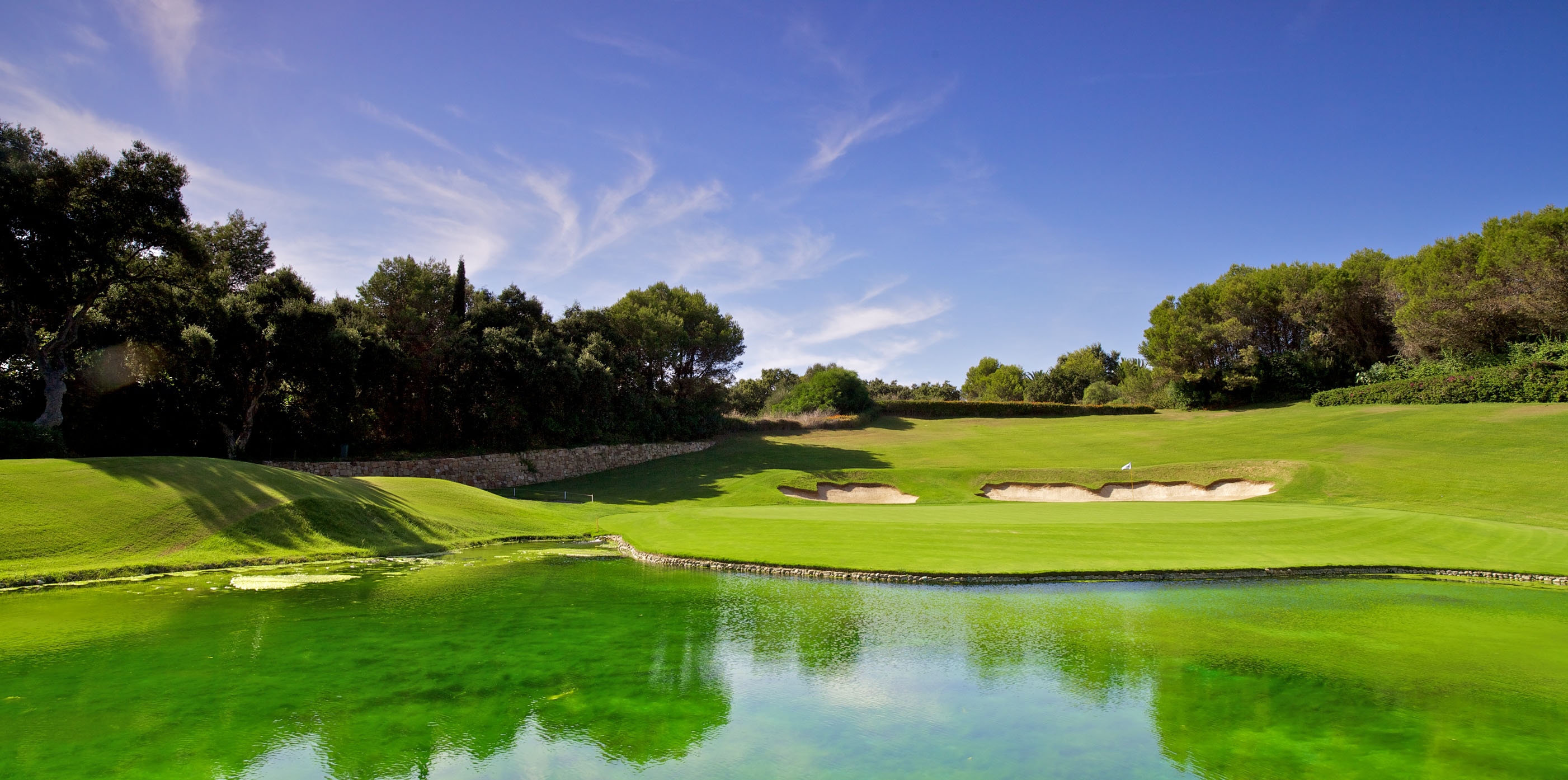 Valderrama Hoyo 17 © Golffoto.es
Real Club Valderrama Open de España, Hosted by the Sergio García Foundation - Facts & Records

Throughout its long and storied history, the Real Club Valderrama Open de España, Hosted by the Sergio García Foundation, has given rise to many curiosities and records, such as having equalled the longest playoff in European Tour history or the fact that both the youngest and oldest winner -Sergio García and Miguel Ángel Jiménez- are Spanish.

Aged 22 years and 109 days, Sergio García won the 2002 Open de España at El Cortijo (Las Palmas), his fourth professional title. His record as the youngest winner since the inclusion of the event in the European Tour official schedule in 1972 remains unbeaten. On the opposite side of the spectrum, Miguel Ángel Jiménez came on top in 2014 at PGA Catalunya Resort. At the age of 50 years and 133 days, he broke his own record as the European Tour's oldest winner in his 27th attempt to win his National Open. It was his 21st European Tour title.

Jiménez prevailed on the first playoff hole over Richard Green and Thomas Pieters. That was the 10th time that the tournament was decided on extra holes since 1972, namely, Antonio Garrido beat Valentín Barrios (1972); Eduardo Romero beat Severiano Ballesteros (1991); Mark James beat Greg Norman (1997); Kenneth Ferrie beat Peter Hedblom and Peter Lawrie (2003); Peter Hanson beat Peter Gustafsson (2005); Niclas Fasth beat John Bickerton (2006); Peter Lawrie beat Ignacio Garrido (2008)), Álvaro Quirós beat James Morrison (2010). Special mention must be made of the tie between Raphaël Jacquelin, Felipe Aguilar and Maximilian Kieffer in 2013. With Aguilar eliminated after three holes, Jacquelin and Kieffer kept battling it out over the 18th until Jacquelin finally triumphed at the ninth extra hole.

Since the start of the event in 1912, two amateurs have put their names on the trophy, Brazilian Mario González in 1947 and French Count Henry de Lamaze in 1955. Ángel de la Torre holds the record of five wins (1916, 1917, 1919, 1923, 1925), followed by Mariano Provencio with four (1934, 1941, 1943, 1951). Six players are tied in third place with three, namely, Arnaud Massy (1912, 1927, 1928); Gabriel González (1932, 1933, 1942); Marcelino Morcillo (1946, 1948, 1949); Sebastián Miguel (1954, 1960, 1967); Max Faulkner (1952, 1953, 1957) and Severiano Ballesteros (1981, 1985, 1995).

The tournament has only seen one wire to wire winner throughout its history, England's Neil Coles in 1973. In 1984, Bernhard Langer shot a final 62 which remains the lowest final round and the biggest comeback - seven shots - by a winner in the event. The largest winning margin was recorded by Sam Torrance in 1982 - eight shots over Ian Woosnam, Sandy Lyle and Roger Chapman.

In 2003, the lowest winning score was tied at 266 (-22) by Peter Hedblom, Peter Lawrie and Kenneth Ferrie, who won the playoff. Conversely, the highest winning score was tied at 293 (+1) by Antonio Garrido and Valentín Barrios in the 1972 edition. Garrido prevailed in this first event of the newly founded European Tour, thus becoming the first European Tour winner. The lowest cut was established at 138 (-6) in 2003. The highest was 153 (+9) in 1987. Only Sir Nick Faldo, the winner that year with 286 (-2), was able to shoot four rounds under par at RC Las Brisas.
NEWS UPDATES
Sergio Garcia explains that he is looking forward to the tornament.
Real Club Valderrama a legendry tour Venue
Real Club Valderrama - Facts and Records
Real Club Valderrama - Looks forward to hosting the Open de España.
Andalucia hosts the Spanish open for the 11th time.
Search Hotels in Sotogrande