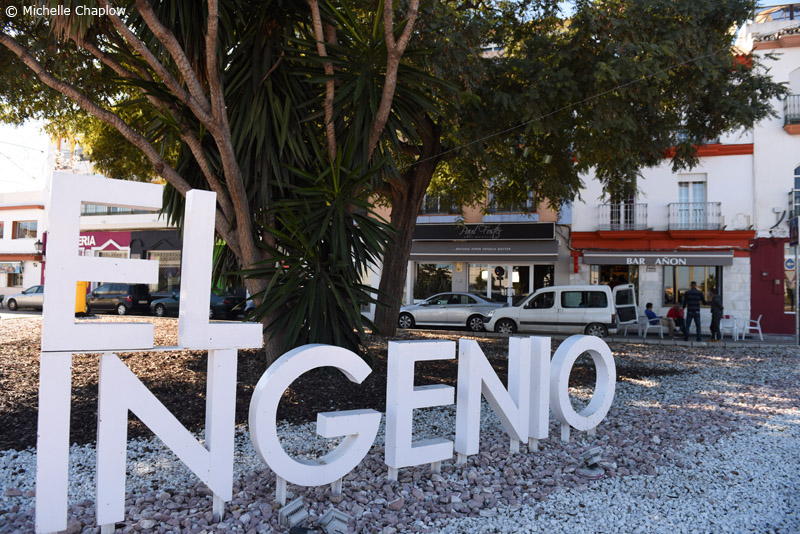 El Ingenio
SAN PEDRO beachside - EL Ingenio
by Chris Chaplow

This is one of the original villages of San Pedro farm estate. It now benefits from being located just to the beach side of the new Boulevard, as well as being conveniently opposite La Colonia shopping centre.
The quaint old district has several points of interest. On Calle la Morena,a large church-like yellow building called El Ingenio explains the origin of the district. This was the original sugar cane factory for the estate and was constructed in 1871, a safe 500m from the then-residential part ofthe estate. The tower is a simulated defensive construction.The factory has a tiled roof which was unusually steeply sloping. This industrial complex also housed a bodega which made high quality Muscat (local sweet wine) and alcohol.It is also known locally as 'La Alcholera'. The building has been restored and today serves as a cultural centre.
The El Ingenio district is bounded to the east by Calle José Echegaray - it does not run down to the seafront, but is bounded by Calle Lyon.
Nearby and facing the underpass is 'Restaurant 1870' which is worth visiting both for the exquisite dining and for the restored building which dates from the same period. Its has a little pitched tiled roof building. This was the old grain store for El Ingenio and is a listed building. It was painted a gaudy blue and white.
Search Hotels in Marbella