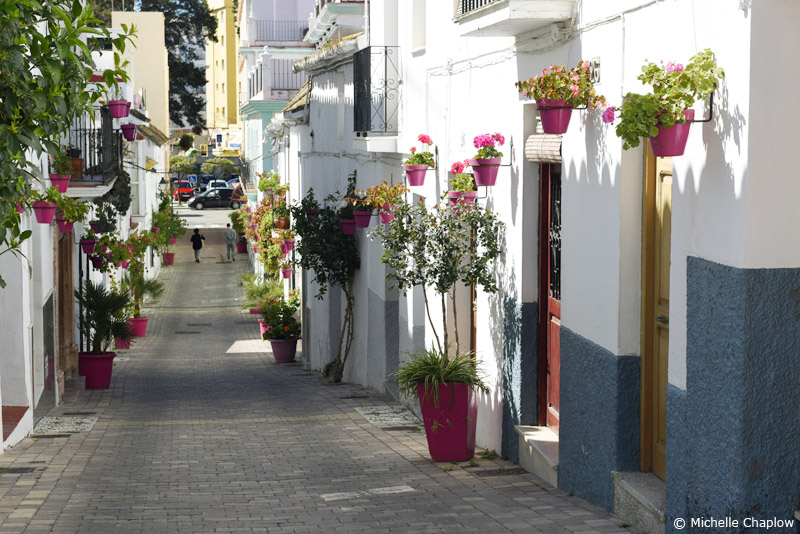 A pretty street in old town Estepona © Michelle Chaplow
Sotogrande - EXCURSIONS NEARBY

San Roque Town visit this pretty village.
Estepona Town fishing village with pretty town centre

Casares Village deligtful white village.

Castillar de la Frontera hilltop village

Train from San Roque to Ronda on Mr Hendersons railway

Pinar del Rey
338 hectare park in San Roque with nature trails: Arroyo de Alhaja (2.5 km) Tajo del Pajarraco (3.6 km) Cerro del Aguila (5 km).
Archeological Sites
Carteia Roman town with a forum, theatre, baths, city wall and necropolis.
Barbésula Roman villa behind Pueblo Nuevo. (Not open to tourists)
La Almoraima Estate excursions in 4x4 with obligatory guide. Contact