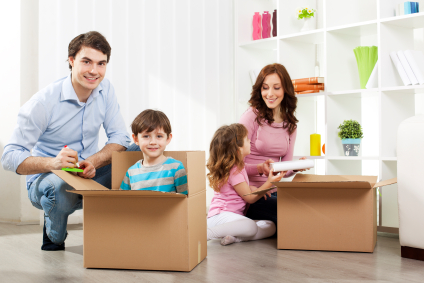 Property Lawyers
C&D Solicitors
Specialized in property law (urban and rustic properties) & inheritance law within Andalucia.
Berdaguer Abogados
Rafael Berdaguer Abogados is a Marbella law firm, with experts in real estate and family law in Spain.
Buying a Property
Selling a Property

Finding the right property, negotiating its purchase and closing the sale.

More >

Selling one's property is an art. The property market in Andalucia has always been quite competitive.

More >

Architecture
Books & Magazines

Explore southern architecture and find a firm to handle your architectural projects.

More >

Property books and magazines.

More >

Building Your Own Home
Buyers Agent

A few, very general considerations to take into account if you are thinking of building your own home.

More >

Buyers Agent those who offer their services as a buying agent who act on behalf of the buyer.

More >

Q & A guide to buying
Buying from Plans

This comprehensive article by long time Spanish property expert Chris Clover, explains in depth the process of buying a property here.

More >

Buying a home that is still in the planning stages or at some stage of construction is a popular way to invest in southern Spain.

More >

Construction Project Management
Empadronamiento

The proper management and/or coordination of the entire development and construction process

More >

Why this process of registering at your local town hall is so important for you and your neighbours.

More >

Finding Property
Foreign Currency

General advice forms the basis for this expert article, which includes a few legal pointers to keep in mind when searching for property in Spain.

More >

If you are planning to buy a Spanish home and are working from a foreign currency, these are the issues you should consider.

More >

Furniture Packages
Furniture packs are the ultimate solution for busy people who wish to furnish a new property in southern Spain
More >

A brief guide on how to get home owner´s insurance, and the clauses involved.

More >

Spanish law may favour tenants, but you have your rights too, and the law has evolved favourably for both parties in recent years.

More >

Buying and selling property in Spain will most certainly involve different procedures than you are accustomed to in your home country.

More >

Here is the introductory information that will guide residents and non-residents towards obtaining a mortgage in Spain.

More >

Investing in a Spanish property leads to the inevitable issue of property management.

More >




There is no substitute for expert advice, but here are a few basic points to ponder.

More >

Selecting the right agent for your circumstances will be an important part of the process of either buying or selling your home.

More >

Removals & Storage

Agents and Agencies in Andalucía might offer a number of different credentials. The most important and well-recognised of these are explained here.

More >

If you are planning to move to Spain from another country, there are numerous companies ready and willing to pack you up and deliver you to your new doorstep.

More >

Before you sign, read this basic overview regarding Spanish rental contracts.

More >

Here there is a guide to the Spanish Education system, links to school reviews and information on the enrolment process.

More >

Selling Property
Statistics

Here is a brief guide to the procedures involved in selling your property.

More

Foreign resident and House building statistics relating to Spain and Andalucia.
More >
Surveyors
Telephone Calls
Here is a brief guide to the procedures involved in selling your property.
More >

A practical guide to using telephone operators other than Telefónica in Spain.

More >

Timeshare
Utilities

The horror stories surrounding this industry are countless, but that doesn't mean there aren't reputable timeshare companies operating in southern Spain.

More >

How to go about having the various facilities such as water, gas, electricity and telephone connected

More >

Property Tips
Home Styling

Whether you are building, buying, remodelling or decorating, Andalucia is an ideal place to create your dream home.

More >

Home styling is the process of presenting or dressing a property to appeal to the most buyers and to take advantage of available space.

More >
Andalucía has so much to offer, it is hardly surprising that an ever-increasing number of people are seeking to establish a home here. For many, the climate is the chief deciding factor. The winters are mild and the summers hot without becoming oppressive. The province also boasts a wide variety of cities, coastal resorts and countryside. Whether you seek the jet set lifestyle of Marbella, the peace of a country retreat, or the Moorish grandeur of Granada. Andalucia has it all, and more.
You will also be pleasantly surprised at the quality, choice and cost of the available property here, including traditional remodeled farmhouses, spacious villas, convenient apartments and small town houses.
This southernmost region of Spain also prides itself on a thoroughly modern communications/infrastructure network which means that whether you are retired or in business, you can keep your finger on the pulse of international business and finance at all times.