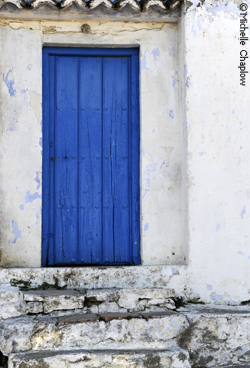 From a charming Andalucian village house to a luxury villa hiring a surveyor is a sound investment.
Property Surveyors
To ensure the soundness of your property investment, you might wish to hire the services of a property surveyor. These professionals are able to inspect property at either a general level, providing basic knowledge about a building's conditions and the costs that might be involved in reforming it, or they can study the piece in more detail to provide a report on the structure and services.
What types of damage or imperfections might a surveyor detect that the untrained eye might not see? Water damage and structural problems due to moving earth, for example. In fact, when dealing with second hand homes, there is also the possibility that signs of damage have been covered with a good coat of paint and even a dash of plaster here and there. A professional will not be fooled by these cosmetic preparations.
In addition to detecting damage and imperfections, a professional surveyor can give you an idea regarding the type of work and costs that might be involved in fixing it, as well as whether or not it would be possible to simply live with the problems.
A good surveyor will belong to an official body, such as the RICS (Royal Institute of Chartered Surveyors). He or she will also ensure the report produced is easily understood by the layman.
Property Surveyors
Survey Spain
RICS Surveyors. Building Surveys before you buy. Expert Witness Valuations for UK and other Courts.