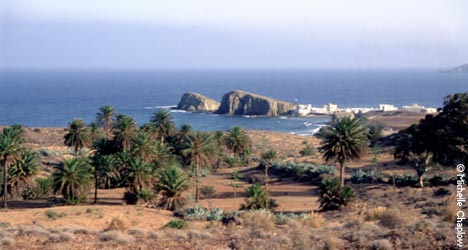 San José is a delightful small town in Almeria province with a population of just 175, which has become increasingly popular as a holiday resort. It is located around a shallow bay towards the south end of Cabo de Gata Natural Area. There is a refreshing lack of high-rise development here and the town has sandy streets, a natural park and one of the finest beaches on the Cabo de Gata located along a dirt road to the Southwest of town.
Search Hotels in San José
Marina Info
Latitude: 36*46'N - Longitude: 2*6'W - VHF: CH9 & 16
Harbour Entrance width: 35m depth: 6.5m
243 Moorings, 5-12m deep
San Jose Marina
Puerto Deportivo San Jose
Magnificent views nice beach coves.
Things to see:
Peace and quiet.
Natural park Cabo de Gata-Nijar.
Another popular beach is Playa de los Genoveses, which is approximately a kilometre long with shallow waters and rocky headlands at each end, while Playa de Mónsul, just 2.5 kilometres away, is one of the most unusual beaches in the area being surrounded by huge lumps of volcanic rock with fine grey sand.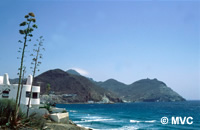 Wild unspoilt beaches.
The main street in the town is Calle Correo where the park is located, as well as several shops and the tourist office which is open daily except Sunday and can advise on accommodation, as well as activities well-suited to the area, such as bicycle rental, horse riding, boat trips, Land rover tours and windsurfing.
There are several places to stay in San José, including a campsite, around 300 metres from the beach, a youth hostel, run by the local municipality and, for those seeking more of a hideaway, the Refugio Mediterráneo de Gata on Cala Higuera comprising eight cosy, rustic rooms, some with an adjacent kitchen. There are also several more conventional hotels, including the top of the range Hotel San José in Barriada de San José with just eight rooms and stunning views of the town. The restaurant here is reckoned to be the best in town, although the seafood restaurants lining the harbour are also excellent and comparatively inexpensive.
A popular walk from here is to the charming hamlet of Los Esculios, which is reached along a track northeast of San José.