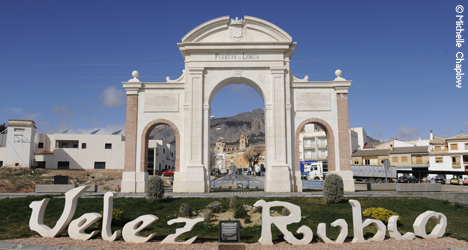 Vélez-Rubio
The municipality of Vélez-Rubio is the capital of Los Vélez district, forming part of the Sierra María-Los Vélez Natural Park. It has been declared an official Place of Cultural Interest due to its historical heritage and is a very popular destination for tourists. The tourist office is located in the local museum on Calle Carrera del Carmen 29 and open from Monday-Friday 10am-2pm & 5-8pm, tel 950 41 01 48.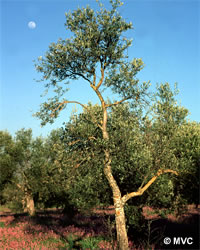 Olive Groves in Velez Rubio
The Iglesia de la Encarnación, which can be seen from any point in the village, is a must-see and is one of the buildings of particular historical and cultural interest that makes this place so special. It has been declared a National Historical Monument and was built in the 18th century on top of the remains of what was the San Pedro church. It is one of the best examples of baroque architecture in Almeria. It has an imposing carved facade which includes the arms of the Marquises of Villafranca y Vélez, who built it. Inside, the main altar has a superbly detailed, 20-metre-high carved wood ´retablo´.
Other buildings of particular historical and artistic interest that merit a visit are: the Iglesia de Nuestra Señora del Carmen, built in 17th century; next to that, the old Hospital Real, a typical baroque style building and the seat of the Conservatorio Elemental de Música and of the district´s Archaeology Museum; the Palacio de las Catequistas, which dates back to the 18th century and was refurbished as a church at the end of the 19th century; and the María Inmaculada Convent, from the 17th Century.
Those who want to learn more about the history of Vélez-Rubio should visit the Miguel Guirao Archaeological Museum, where you will see many remains found in the surrounding area and others from prehistoric times, as well as from the Roman and Arab eras. It also has to be pointed out that the roman road of Vía Augusta passes through here, the road which brings Cartagena and Cádiz together, and that this was the place of refuge for Boabdil after his retirement as King of Granada. 3 km north of the town are the UNESCO World Heritage listed pre-historic caves and paintings called Cueva de Los Letreros (Leters Cave) and La Cueva del Gabar, to the north of Vélez Blanco.
Accommodation
For this reason, lovers of rural tourism will find a variety of accommodation opportunities including hotels, rentals and camping. Hiking is a popular activity as the natural park provides some lovely signed routes to take, such as the Solana del Maimón, that goes from Vélez-Rubio to Vélez Blanco.

Hotel Zurich
Located in the centre of Vélez-Rubio, Hotel Zurich offers air-conditioned rooms with free Wi-Fi. It has an on-site restaurant with local cuisine and a bar with darts. Rooms are decorated simply and include cable TV, a private bathroom and are also soundproofed.

Las Persianas Azules
Offering an outdoor pool, this bed and breakfast is located in Vélez Rubio, 20 km from Sierra María Nature Reserve. It has a sun terrace with attractive mountain views and there is a shared lounge with TV and library, a garden with bbq facilities and a snack bar.

Hotel Los Sibileys
Set in extensive grounds, Hotel Los Sibileys is surrounded by olive, almond and pomegranate trees. It is in a secluded part of Murcia's Sierra de las Estancias foothills, on the Andalusian border. It offers a seasonal outdoor pool and hot tub, free Wi-Fi zone and superb views.
Gastronomy
To taste the traditional gastronomic delicacies of this area, you have to order dishes such as the egg broth, specially-cooked goats meat, ´trigo guisado´, ´fritada de sangre´ or fried breadcrumbs with meat (migas). For dessert, you must try the almond cakes and the liquor and orange doughnuts.
Celebrations
Celebrations in Vélez-Rubio are most popular during Easter, Christmas during the Cuadrillas de Ánimas, during the Carnivals and for the Feria and Fiestas which are celebrated at the beginning of August.
HOW TO GET THERE
The municipality of Vélez-Rubio is 140 kilometres from the city of Almería, from where you should get onto the A-7 from the N-344 and N-349. Merge onto A-91 from exit number 578 and continue to ALP-301, then take exit number 408 from A-92N, then the C-321 to Velez Rubio.