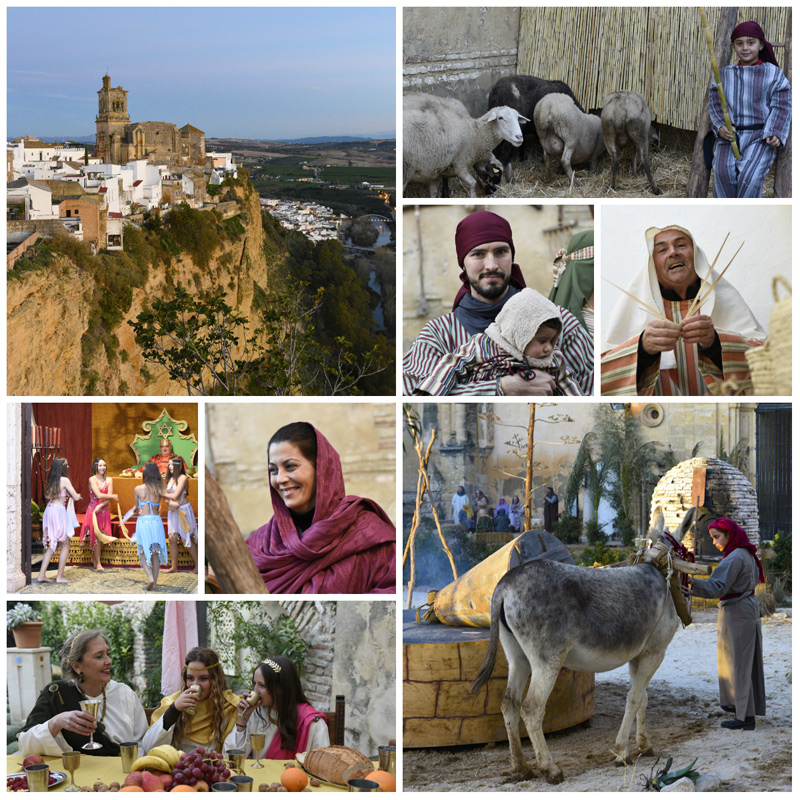 Belen Viviente, Arcos de La Frontera © Michelle Chaplow
Arcos de la Frontera - BELEN VIVIENTE
by Michelle Chaplow
Arcos de la Frontera hosts its belen viviente (live nativity scene) in the historic Plaza del Cabildo in front of the Parador Hotel and other surrounding narrow streets which lasts for around six hours, from afternoon till night.
Once a year, this historic pueblo blanco is transformed into a nativity scene for one day. For anyone who believes that Andalucia is only about summertime fun and entertainment, this is a fine example of a spectacular winter celebration. In fact, it is one of the largest such Christmas events in Spain.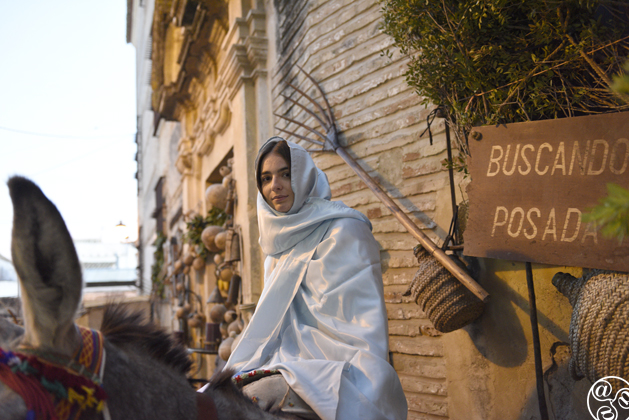 The Parador is not only a great place to stay, its terraces provide a perfect panoramic view of the Plaza del Cabildo. This square forms the hub of the event with its nativity scene featuring shepherds, donkeys, sheep, chickens, orange trees laden with their brightly-coloured fruit, and tall palms standing proud.
You can see people roasting chestnuts and singing Christmas songs and zambombas, and dancing, with a backdrop of Santa María de la Asunción church and the castle.
Local townsfolk wearing period costume act out Christmas stories around the old town's narrow streets, featuring flamenco-influenced music, a Jewish wedding, Roman centurions, and King Herod's Palace, complete with belly-dancers.
You can watch bread and cakes being made by hand, and traditional artisans such as potters, blacksmiths, and wicker workers plying their trade.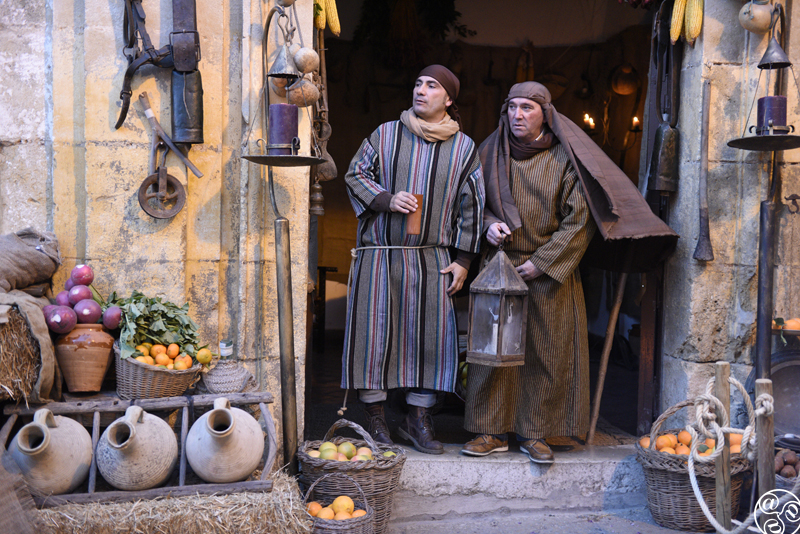 This is a very picturesque hilltown and many of its most emblematic corners make perfect backdrops for nativity scenes – some streets are lit with candles and lanterns under starry skies. It is a feast for the senses, transporting visitors back in time.
The route around the old town has about 30 different scenes tracing the nativity story from the Visitation to the Birth, and takes a leisurely two hours depending on your stops.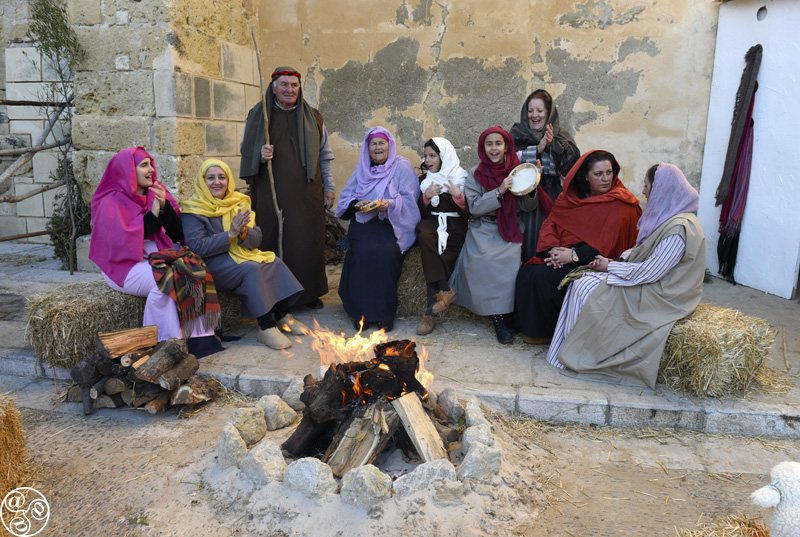 Local bars are open late, so you can pop in for tapas between scenes.
Dates and times
The belen viviente takes normally place in the evening, on the last Saturday before Christmas. In 2018 the date is Saturday 15 December from 17.00 to 23.00.
Tips for a memorable night out at the Arcos Belen Viviente.
1. Wrap up warm - this is an outdoor event in winter, and even though you are walking around the town, you will also want to stop to enjoy the performances.
2. Wear comfortable shoes, high heels are no fun on cobbles.
3. Take your camera or phone, there will definitely be plenty of photogenic scenes that you will want to capture.
4. Treat yourself to handmade goods and local delicacies, they make great gifts at this time of the year and it's always good to put back into the local economy.
5. Parking: If you are staying in the old town, the streets are cut off from noon that day, so it's best to park in the underground car park in the Plaza de Andalucia or in the event car parks, set up especially on the outskirts of the town.
6. Arcos has some charming hotels - try to book in advance for hotels and inns in the old town, and remember some families book up their rooms a year in advance. However there are always rooms to be found in the nearby villages at this time of year.
7. This is a true family event, you can take anyone with you from your newborn baby to your great grandmother - it's a fun-filled evening for all the family.
For more information on the Belen Viviente festival in general, visit our page HERE
Search hotels in Arcos de la Frontera