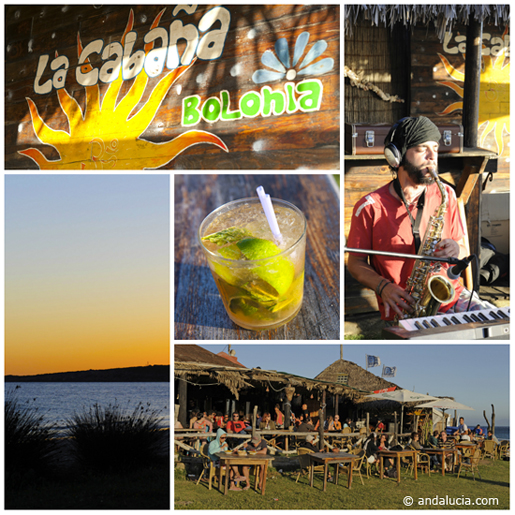 La Cabaña
At the far end of the village there is a field that also operates as an unofficial car park which is looked after by security volunteers. Nearby, on the beach with it own parking area is the La Cabaña beach bar, which deserves a special mention.
The food
Dinner and lunch are served no frills, beach bar style, from fresh catch of the day to the fragrant local dishes of Brazil, the menu is simple and wholesome, as are the home made cakes.
Mojitos
Shiela, the Braszilian owner of
La Cabaña
, and her team, make the best mojitos (Bacardi rum, fresh mint, brown sugar, limes and soda) and capariños in the area, made with love and the help of an old fashioned pestle and mortar, slowly releasing the flavours.
The sunset
If you have the chance, don't miss a sunset at
La Cabaña
, sipping one of those infamous homemade cocktails and listening to the hippest chill-out sounds. The sun sets behind Punta Camarinal and often produces a fiery red glow which the gathered chic set usually greet with applause.
Music
Live music during the summer months at the weekends creating a chilled party atmosphere.