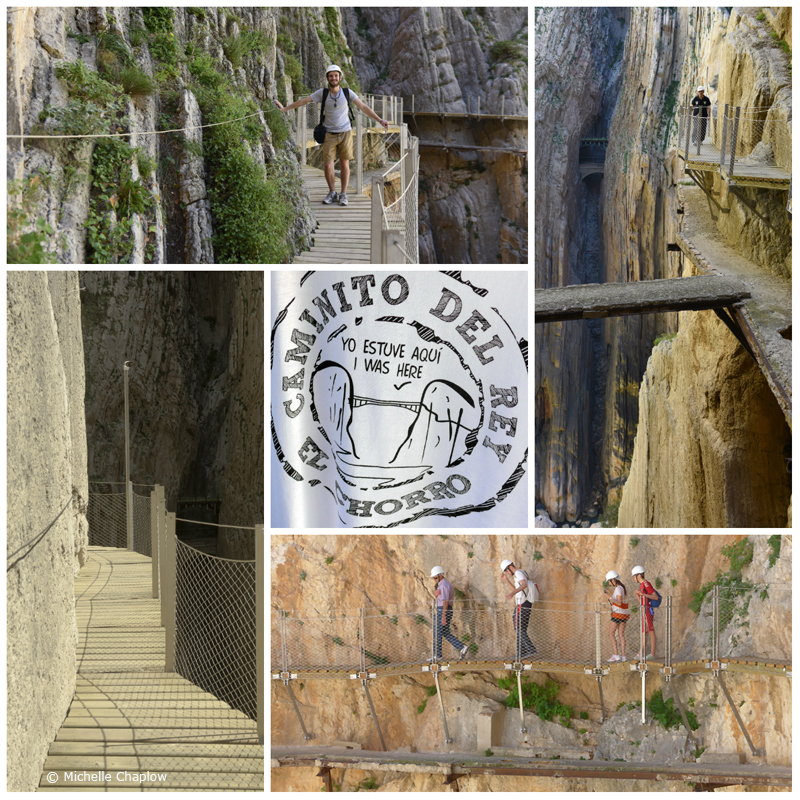 The Caminito del Rey, The King´s path
EL CAMINITO DEL REY
Guided Tours
We offer below selected guided tours to walk the Caminito del Rey with transport from Marbella, Fuengirola, Torremolinos, Malaga or Nerja. These are ideal if you do not have a hire car since getting there by train or bus is limited.

If the parking and logistics of getting to the information points at the correct time and catching the return shuttle bus seem complicated then these tours are idea.
A guide will explain the story of the path and point out interesting features along the route.

Have a great tour.
Caminito del Rey Tour from Costa del Sol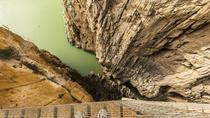 Walk the Caminito del Rey with guide and transport from Costa del Sol. This tour helps you walk the exciting path without any of the logistical complications. Wednesdays and Fridays.
From Marbella, Torremolinos, Fuengirola and Malaga - 42€

Caminito del Rey - Private Full Day Tour from Malaga or Nerja

Be driven to Caminito del Rey entrance and walk the path. This is a small group guided tour by professional historian along Caminito del Rey, including outward and return transport. You will be collected from south exit for the return transport.
Tuesday to Sundays.
From central Nerja & Malaga - 75 €
Caminito del Rey - Morning Guided Tour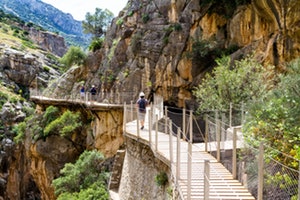 Caminito del Rey three hour guided tour. Meet at El Kiosko restaurant at 11.45. This time is suitable for catching the train from Malaga city.
Thursday to Saturday. Price 28€