Horseriding on the beach at sunset.
HORSERIDING
Many people dream of being able to ride a horse along the beach and across sand dunes, galloping along the sand, hooves thundering, hair flying in the wind, waves splashing, with a wonderful sense of freedom.
You'll be pleased to know that in Tarifa, you can fulfil your dream; horses can be hired to ride in the mountains or on the beach from the Hipica centre at the Hurricane Hotel, or from stables located on the road to Punta Paloma.
For more information see our horseriding section.
Did you know that horse races take place annually in August on the beach at Sanlucar de Barrameda?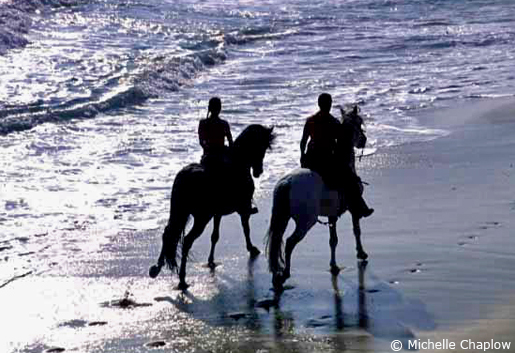 Riding along the beaches of Tarifa.