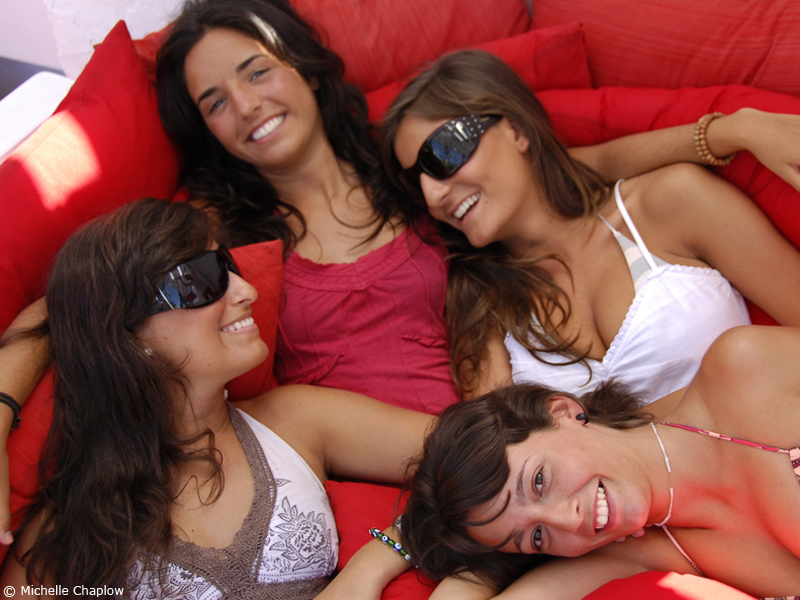 Tarifa has a has a laid-back vibe
Hotels in Tarifa
There are a number options for places to stay and there are many types of hotels in Tarifa, to suit all budgets and tastes.
For those in search of a hotel, there's everything from affordable, friendly hostels to hip boutique hotels and more luxurious establishments. As a host for the alternative culture that comes hand-in-hand with surf dudes - it's one of Europe's top wind-powered watersports venues, and is known as the kitesurf capital of Europe – the town has a laid-back vibe which draws in artistic types. Some of the Tarifa's hotels even serve organic food, which isn't widely available here in Andalucia.
Tarifa Hotels

Hotel Punta Sur
Stylish & contemporary hotel close to unspoilt beaches. Located just 10 minutes drive from Tarifa, it features gardens a large pool and tennis court. Ideal for families.

Hurricane Hotel
A 40 room family hotel set in beautiful gardens on the beach offering excellent views of the Strait of Gibraltar, featuring 2 swimming pools and a very popular restaurant.
Some hotels in Tarifa are located outside the town, along the long strip of beach to the north-west, sandwiched between the sea and the N340 coast road. Most of these, such as 100% Fun and Dos Mares, have large gardens with outdoor bars, beach clubs or ´chiringuitos´ (beach restaurants) which are busy all day and night in the summer. They have Balinese beds, big sofas and swing chairs where you can lounge and watch the surf action, and hammocks to chill out in; in the evening, don your ethno-chic frock and sip a cocktail. The Hurricane hotel is the smartest, with a beautiful garden and swimming pool, and an excellent restaurant.
As well as hotels, Tarifa has plenty of self-catering options in the surrounding area. The hills around the town hide many romantic, secluded rental houses, with views across the Straits of Gibraltar to Morocco.
There are even yurts nearby, in peaceful spots while still being handy for the beach and activities.
If you're coming to Tarifa to indulge your love of watersports - kitesurfing, windsurfing or just plain old surfing - then you may want to stay as close to the action as possible: in a campsite next to the beach. That way you can crawl out of your sleeping bag in the morning and dive straight into the surf (not forgetting to put on your wetsuit first).
TOWN HOTELS

Tarik
The Tarik guesthouse is just 10 minutes from the beach in the old town of Tarifa. Each of the rooms has a bathroom, TV, air conditioning and heating. Some of them have wonderful views of the sea.
BEACH HOTELS

Pension Villanueva
Just 100 metres from Tarifa's main beach, Pensión Villanueva features a communal sun terrace with sea views. Located on the edge of Tarifa's old town, it is surrounded by cafés, bars and restaurants.
hostals & hostels

Hostal Alameda
Set in the heart of this charming town, Hostal Alameda provides a great base to explore Tarifa and the surrounding landscape of the Costa de la Luz.

South Hostel Tarifa
Located 5 minutes' drive from central Tarifa and 10 minutes' walk from Playa de los Lances Beach, South Hostel Tarifa offers 24-hour reception and a sun terrace. Most dormitory rooms have sea views.