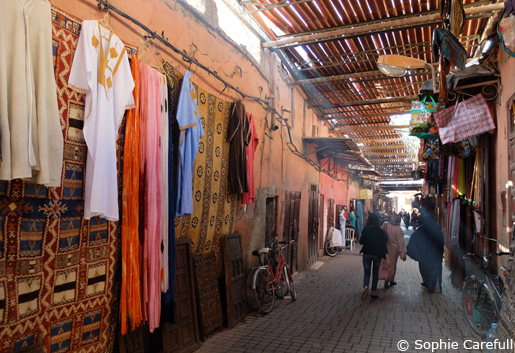 Get lost in the souks on a day trip to Morocco from Tarifa.
Take a trip to Morocco
There are several daily ferry services from Tarifa to Tangiers so why not take a day-trip and visit the souk in this beautiful, historic Moroccan city with a rich literary and artistic heritage?
It's a fast, easy journey of around 50 minutes, leaving from the small but efficient port in Tarifa, with morning departures and evening returns allowing you the whole day to explore this wonderful north African city. Be aware that if the sea is rough, crossings are suspended.
You can book organised day trips to Morocco with one of the ferry companies, including guided tours of the local places of interest, 2 day tours are also available.
TARIFA TO TAngiers in MOROCCO FERRY
Practical guide to the Tarifa to Tangiers ferry journey. You can take the ferry from Tarifa Port with one of two ferry companies: FRS and Intershipping, either with a car or as a foot passenger. The journey takes around 45 minutes.

For information about all the ferry routes from Andalucia to Africa, see our ferry page.