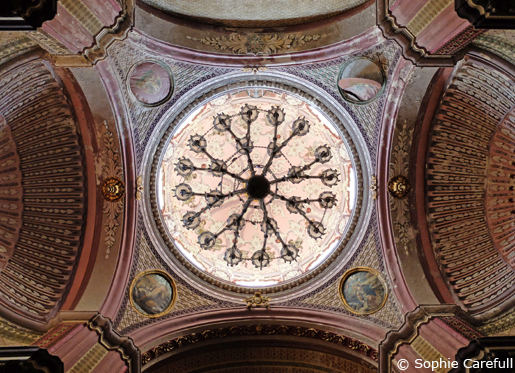 The beautiful ceiling of San Mateo church in Tarifa.
Church of San Mateo
The magnificent church of San Mateo is the main church in Tarifa, located in the centre of the old town. All the big weddings and religious festivals are held here.
The church has a striking 18th-century Baroque facade, with a 15th-century Gothic interior. The sculpture of San Mateo (St Matthew) is by the renowned master Martinez Montañez, who has many works in Seville cathedral. Look out for the Visigothic tombstone, which dates from the 7th century, testament to Christian worship pre-dating the Moorish era. In nearby Calle de los Azogues the buildings date back to the 16th and 17th century.