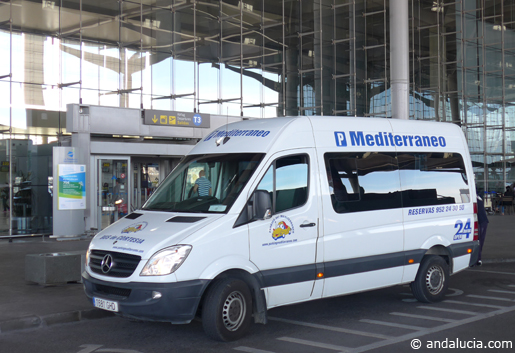 Shuttle bus at Malaga Airport.
The shuttle buses at Málaga airport take passengers back and forth between the off site long-term parking lot and the airport. The car rental companies also provide a shuttle bus service to their offices. There are no hotel shuttle bus services.
Taxis are available on demand in the organised taxi rank – follow the signage.
Transfer services by independent providers and your accommodation must be pre-booked.