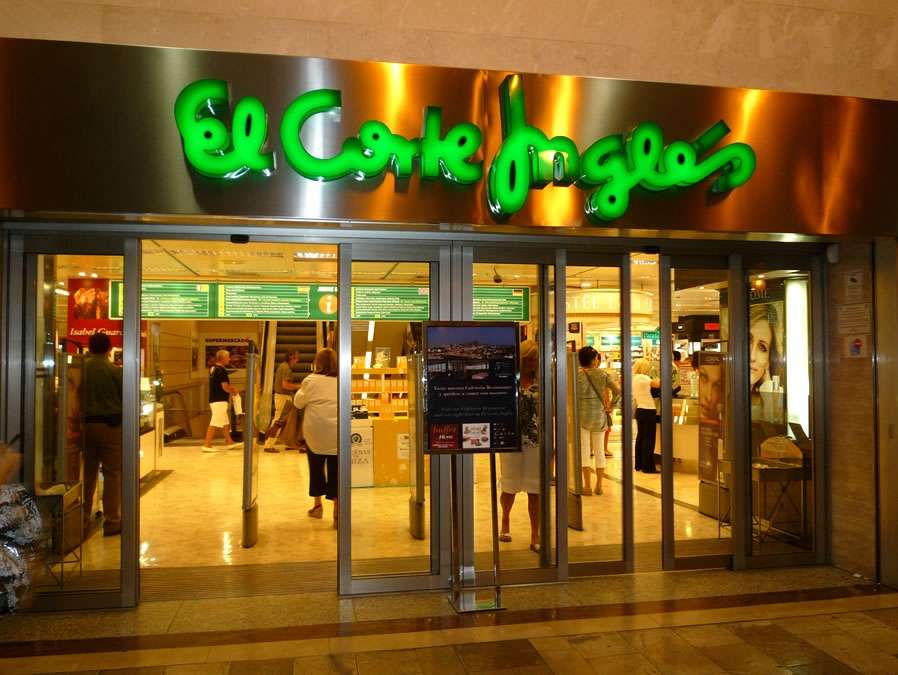 El Corte Ingles
El Corte Ingles
Probably Spain's best-known and best-loved store, El Corte Inglés is to Spain as Selfridges is to London and Macy's to New York. Until the recent boom in shopping malls, shops were mostly small, specialist and spread out, which helps explain the great success and popularity of the country's first and only department store.
Whatever you need, whether a new TV, cut crystal, a Burberry jacket, silver dip, bean sprouts or star fruit, El Corte Inglés has it. Even critics of the shop who complain about the prices and the airs and graces of some of the sales staff will admit that when you can't get it anywhere else, there really is no other place.
There is no easier place either, to buy goods on credit. In other large stores, such as the electronic goods chain Eurendi, you will be asked to show a nomina or payslip, but in El Corte Inglés they only need the number on your resident's card or passport number and the number of your Spanish bank account. Delivery is usually prompt and there is a large customer service section.
Each store has several floors and may have more than one building. In Malaga, for example, there is a separate building for house and home, which includes state-of-the-art electronic equipment, music and books, as well as household goods and furniture. The supermarket, usually housed in the basement, sells a wide range of delicious gourmet food that may be hard to find elsewhere. The store has its own travel agent too, and often has special offers for early booking.
As in department stores everywhere, each floor is dedicated to different goods; women's clothes, men's clothes, sports gear, toys etc. Check out the bargain section on the top floor, where you can pick up discounted designer labels. And if you are on the large side and despairing of ever finding anything your size, El Corte Inglés is the one place you will find a reasonable selection of stylish clothes.
When it comes to special occasions like Valentine's Day, Mother's Day and Christmas, the store goes overboard with its promotions and advertising campaigns. There are some who say we only start thinking about Christmas when El Corte Inglés tell us to. Certainly, the annual Christmas lights that cover the façade of every Corte Inglés building form an integral part of any Andalucian city's Christmas decorations.
All the major cities in the province have at least one fully-fledged store, while smaller towns usually have a Hipercor, a streamlined version of the store, more like a hypermarket. In recent years, branches of Opencor, a kind of upmarket Seven Eleven (open from 8am-2am) have opened all over the place, selling a potted selection of food, wine, gifts, books, mobile phones, make up and stationary.
Directory
In Andalucia there are more than twenty branches of El Corte Inglés or Hipercor. Here are some of them.
Sevilla, Plaza del Duque de la Victoria 8
Cádiz, Avda. de las Cortes de Cádiz, 1
Tel: 956 297 100
Córdoba, Ronda de los Tejares, 30
957 222 881
Granada, Carretera del Genil
Te: 958 223 240
Huelva: Centro Comercial Costa Luz, Alcalde Federico Molina 1
Te: 959 282 000
Jaén: Roldán y Marín, 2
Tel: 953 247 880
Jerez de la Frontera: Centro Comercial Hipercor Jerez, Av. Andalucia, 34
Tel: 956 307 550
Málaga: Avenida de Andalucia, 4 y 6
Tel: 952 300 000
Marbella: Centro Comercial Costa Marbella, Ctra. N-340, km 174, Puerto Banús
Tel: 952 909 998 More>
Search Hotels in Andalucia