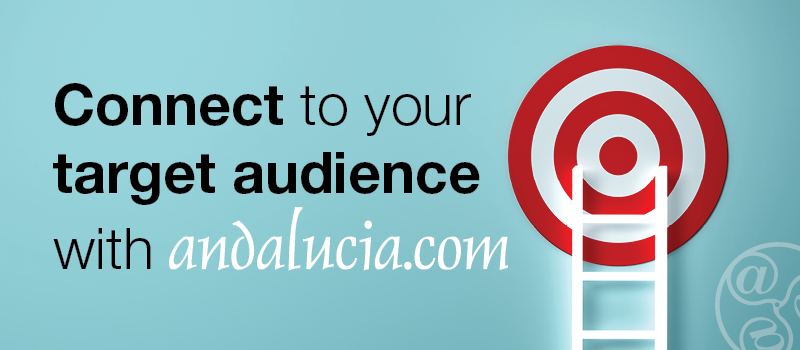 Connect to your Target audience with Andalucia.com
Advertising Enquiry for Andalucia.com
Advertising your business on Andalucia.com ensures your business will be in front of an audience in excess of 350,000 individuals per month reading about two million pages. This audience has one factor in common - an interest in Andalucia and Southern Spain - from holidaying here (hotels, car hire, travel, tourism, activities,...) to investing in property (real estates, legal advice, finance), lifestyle, gastronomy, events or even researching global information on our 11,000+ pages. The majority of this audience visitng Andalucia pass through Malaga aiport at least once per year. Our site receives 10,000 visitors a day.
See more statistics about www.andalucia.com here.
By advertising on www.andalucia.com you will successfully generate steady click throughs from qualified potential customers who are looking for companies offering any type of services.
Please download our media pack if you want to read more. In English or en Español.
Please fill out the form below and we will be in contact with you as soon as possible.