Guest post: Andrés Lopez Sheridan My name is Andrés and I have just returned to Málaga after living abroad for nine years. I grew up in a bilingual home in a small town 80 km away from Málaga. When I turned 18 I moved to the capital to study journalism at Málaga University. During my student years I had the chance of living in Portugal and Colombia thanks to the mobility programmes offered by the university. Since then I have been combining studies and work in different countries around the world including Scotland, Holland, Chile and the U.S. among others. In all these places I've met fascinating people, I've discovered incredible places and learned about different customs that changed the way I understood life. Despite all this I have always felt really Spanish at heart. However now that I'm back in Andalucía, there are certain things I don't completely relate to anymore. Here are my five biggest culture shocks after returning "home". [caption id="attachment_18078" align="aligncenter" width="578"]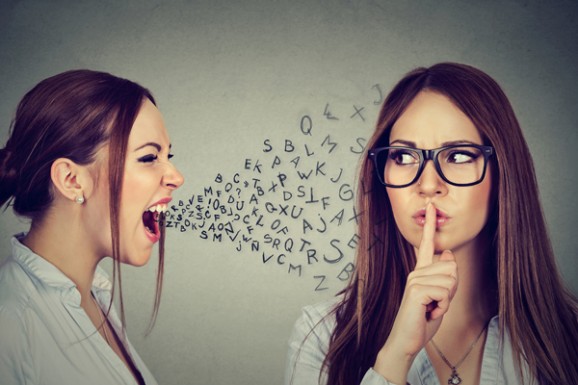 "Silence please, this is not Spain"[/caption]
"Silence please, this is not Spain"
Growing up in Andalucía I was a loud boy, a loud teenager and, looking back, weirdly proud of my high volume setting. For me, and I think for most Spanish people, being loud correlates with having a good time. I guess this opinion has changed while I've been living abroad. In Portugal I laughed at a sign on the bus that said: "Silence please, this is not Spain, and I've often felt self-conscious in Scotland or Amsterdam when Spanish friends couldn't
control the volume
of their voices. Now that I'm back in Spain, my Spanish friends who ask me why I speak so quietly.
"Sorry, I lived in northern Europe for too long"
Greeting people is undoubtedly the most confusing of social practices to learn while living in a different country. Each nation has its own system: shaking hands, a hug, one kiss, two kisses, three… Scotland was the first English-speaking country where I lived, which meant I found its etiquette the hardest to understand. It was tricky to know whether I should shake hands, hug or just say hello. I felt constantly confused, particularly after coming from a place where the norm is two kisses for men and women, and shaking hands between men. But now, years later, I'm incredibly confused to realize that I can't approach a Spanish person in the usual local way. "Sorry, I´ve lived in northern Europe for too long".
Winter is not coming
For the last four years I've been based in Amsterdam. It's my favourite city: the perfect size, with a great cultural offering, beautiful architecture and lovely people. The only real problem living there was the horrible, never-ending cold. I would actually feel afraid leaving the house in winter. The Amsterdam chill felt like a bunch of angry kickboxers slapping your face. Now that I'm back in Málaga, all I can complain about is the fierce heat that increases every year, and how overrated coats are! [caption id="attachment_18079" align="aligncenter" width="578"]
"Mum, send me some jamón!"[/caption]
"Mum, send some jamón!"
If you ask any Spaniard living abroad what they miss most about their home country, 95% will say the food. Spain is incredibly proud of its gastronomy and probably the most difficult change when you live abroad is adapting to new food. That's why I found it so strange when some North Americans asked me if we only eat Spanish food in Spain. I had never really thought about it; the UK has a big tradition in Indian food, it's easier to find a Indonesian restaurant in Holland than an actual Dutch one, but Spain's long gastronomic tradition - plus the isolation during the dictatorship years – means most menus still feature traditional dishes my
abuela
would have cooked.
"Bye again, Spain"
In the months before I came back to Málaga, I was really excited about returning to start a new life in my home city. Once I got here, all it took was one visit to an administrative office to swear I was leaving Spain and never coming back. Eventually I calmed down after remembering how painful bureaucratic visits had been anywhere I had lived. Maybe being in a foreign country, or not speaking the language, made me less demanding and more patient. After all this I still can't decide If I would rather complain about the cold or the heat, or if on a Tuesday night I should go for tapas or look for an Ethiopian restaurant. Anyone else have the same problem?