Who remembers the snowfall here in Spain in January 2005?
Our village, near Motril, Costa Tropical, had not seen a snowfall in all the 82 years of the life of our spanish friend & neighbour...until then!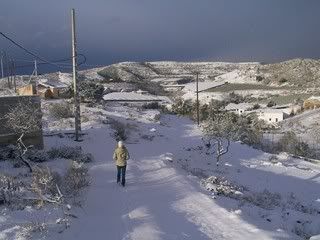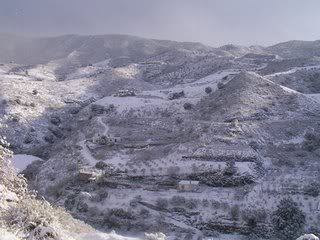 From our terrace where i´m taking the photo from, on the 3rd piccie, you can normally see the sea straight ahead!