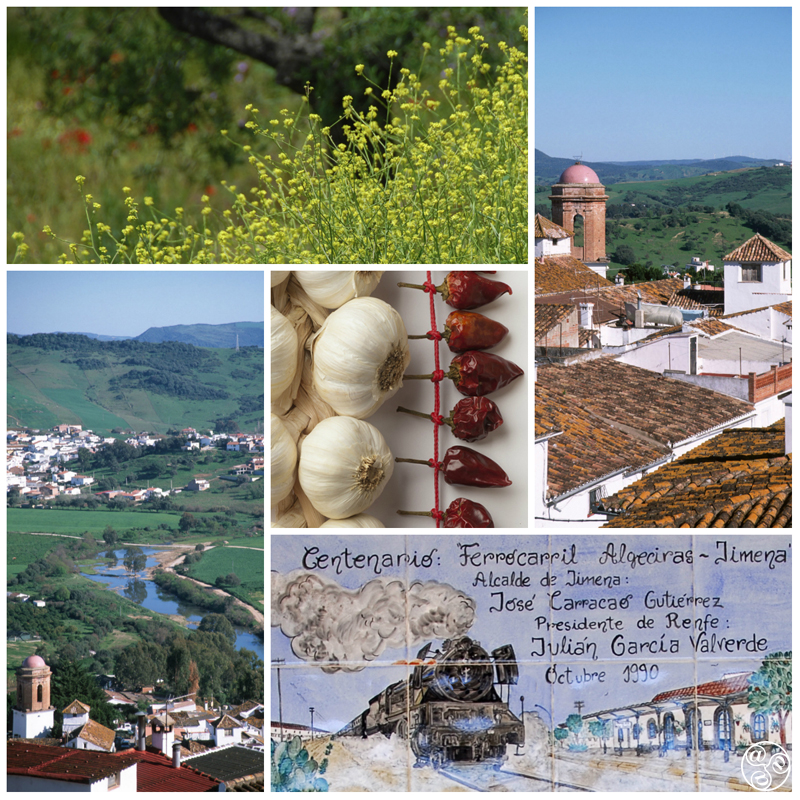 Jimena de la Frontera © Michelle Chaplow
Jimena de la Frontera
Jimena de la Frontera is a historic village located about 35 kilometers inland from San Roque on the road and railway to Ronda. Surrounded by the Los Alcornocales Natural Park and at around 200 meters above sea level, Jimena is a surprising contrast to the coastal affluence of the nearby golf and polo belt in the exclusive area of Sotogrande below.
The entrance to the town is an impressive three-arched gateway and having been officially declared of Historical and Artistic Importance in 1983, the typical Andalucian architecture is now being carefully preserved. Many British people have chosen to settle there.
Property Sales

Properties for sale in Jimena
We have a variety of properties available in Jimena de la Frontera to buy. This historical mountain village, headed by its medieval castle, has stunning views and is only a 30 minute drive from the Mediterranean coast.
HISTORY
This gem of a village, has a fairly checkered historical past, having been inhabited at various times by the Iberians, Phoenicians and Carthaginians as well as by the Romans, who made good use of the rich metal deposits found there. Around the year 750, it was of great commercial importance to the Moors, who also used it as a strategic military point. Over the centuries Jimena was conquered and re-conquered on many occasions and twice fell into the hands of the Christians, but by in 1879, during the reign of Alfonso XII, Jimena was so highly considered that it was given the title of Cuidad (Town). With a present population of just over 9,000 inhabitants (some 1,000 of whom are foreign residents - many British), its narrow cobbled streets and white washed Andalusian houses, it certainly retains its village ambience and is a delight to visit.
Jimena de la Frontera Railway Station and train tickets and timetables. More >
Jimena de la Frontera bus services, tickets and timetables. More >
COUNTRYSIDE
The countryside around Jimena is as beautiful as it is varied. There are several 'cotos de caza' (game preserves) as well as rich forestland and mountains all around. Then there are the fertile valleys of the villages of San Pablo de Buceite and San Marti­n del Tesorillo, where orange groves and other agricultural activities, irrigated by the River Guadiaro, are important local industries in the area. From this description, you can begin to imagine how different it is from the manicured golf courses and grand villa gardens, less than 40 kilometers south on the coast. This village and its surrounding countryside is for nature lovers and those looking for calm and relaxation.
CASTLE
The cobbled streets of the village are steep and narrow. While it is possible to drive up to the highest point and visit the castle, once the Moors vantage point (built on Roman ruins), better still is an unhurried 15-minute walk up through the little streets, taking in the village atmosphere. Then the views even more worthwhile! Take care in the colder winter months, when rain can make the steep streets slippery. Once in the castle enclosure, you have clear views down the valley and over the bay to Gibraltar and Algeciras.
GASTRONOMY
As well as a visit to the castle, you can't leave Jimena without trying some of the local gastronomic delights. Many of the dishes use the natural ingredients found in the surrounding forest, or from locally grown produce. Try local restaurants for; "Revuelto de esparragos" - asparagus in scrambled egg, and "Chantarella", a type of wild mushroom. For something sweet, the 'Piconate' is a specialty in Jimena and is of Arabic origins. It is an artisan product of the surrounding
Los Alcornocales Natural Park
, whose recipe has been handed down through the ages. Ingredients include olive oil, honey, almonds, cinnamon and orange peel. The stunning countryside, historic interest and natural beauty are just topped off with this delicious natural cuisine.
FESTIVALS
Annual celebrations in Jimena de la Frontera are:
. Carnival in February
. Agricultural Fair in the second week in May
. Annual Village Fair in the second week of August
. Devotion to the Reina de los Angeles in the first week of September
. Annual Music Festival (second week in July), featuring Classic, Jazz, Flamenco, Celtic and Ethnic music