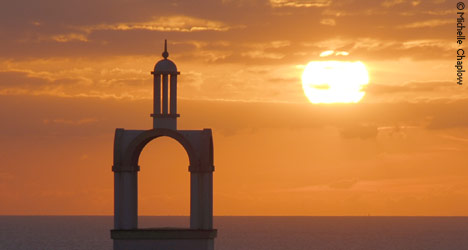 Sancti Petri
The original Sancti Petri was a small tuna fishing village located on a spit of land across the river San Fernando and the southern tip of the Cadiz Peninsular. On the other side it is surrounded by marshes and sand bars, Sancti Petri is near the town of Chiclana de la Frontera.
Holiday Apartments in Sancti Petri. More >
After the old town was abandoned in the seventies the land was looked after by the Military. Today it is slowly being redeveloped as a leisure and water sports area. The old high down the centre of the land is totally abandoned but one can guess its former importance by the lines of tall mature palm trees. Now a one way traffic system runs around the outside of the peninsular giving access to the restaurants, cafes and bars as well as well as the fishing jetties. The Club Nautico occupies an old rustic blue building and the new port and marina facility is an impressive example of recent investment.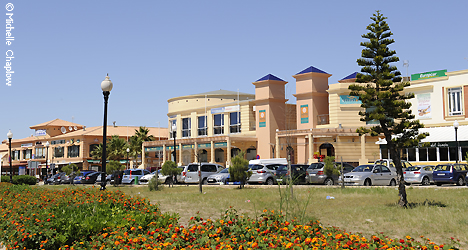 A pleasure craft boat service operates in summer months from here a few times a day to the Playa de Barrosa and the Island of Sancti Petri and also pleasure trips around the Natural Park Bahia de Cadiz.
Marina Info
Latitude: 36*22'6"N - Longitude: 6*13'12"W - VHF: CH9 & 16
Harbour Entrance width: 100m depth: 2m
250 Moorings, 4.5 - 20m deep
Sancti Petri Marina
(Club Nautico de Sancti Petri)
Beautiful beaches, salt flats, public parks.
Things to see:
On the route of the white villages.
Views over the castle of Sanct Petri.
Beaches
There are two beaches nearby: Playa de Sancti Petri and Playa de la Barrosa.
Read more >