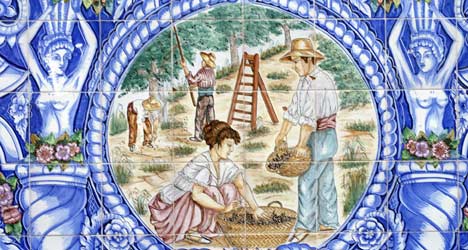 Overlooking the Iznájar reservoir is this whitewashed town, dwarfed by the Sierra de Rute that looms above it. It is best known for its manufacture of aguardiente de anís, an aniseed-flavoured liqueur, an industry that has been thriving here since the 19th-century.
Try it at any of the town´s bodegas where it is produced, or see the Museo Anís on the Paseo del Fresno (Tel: 957 538 143) to find out about how anís has been produced through history and today. You can also sample this potent firewater for yourself.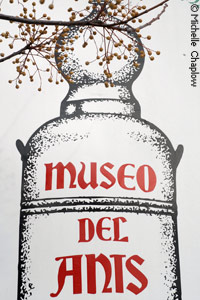 Rute is proud of its Anis Museum
But Rute´s gastronomic delights don´t end with anís; to accompany it, Rute also produces its own celebrated cured ham and delicious - and typically Spanish - sweet treats.
Visit the Casa-Museo del Jamón on the Plaza de Nuestra Señora de la Cabeza, close to the anís museum, to find out more about this delicacy from the museum´s butcher-turned-curator, Tel: 957 539 227.
The Museo Artesanal del Mantecado, Turrón y Mazapán offers a guided tour of the museum, with displays on traditional methods of manufacturing sweet delicacies traditionally served at Christmas such as nougat and marzipan and some old-fashioned equipment for doing so.
A visit includes seeing the factory where these sweets are still produced today and the factory shop, where you can buy them.
If all this wasn´t enough for a short visit, the town also has a ruined Moorish castle and a fine Baroque church.
Just outside Rute on the road to the campsite is a famous donkey sanctuary, the Sanctuario de Burros; call Pasqual who runs the sanctuary beforehand to arrange a visit, Mob: 610 841 720.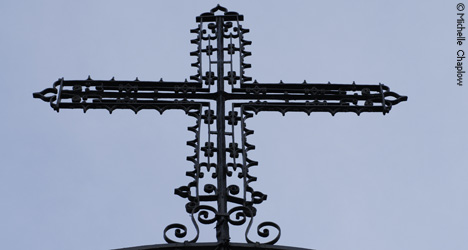 Located on the edge of the Sierras Subbéticas Natural Park, Rute has some great local walks, several of which are well-signposted, such as the footpath through the pine forest of Pinar de la Sierra and a section of the long-distance footpath that crosses Spain, the GR7. Contact the tourist office in the Parque Nuestra Señora del Carmen (Tel: 957 532 929) for details of walks and maps.
If you want somewhere to stay, there are two three-star hotels both located just south of town. The Hotel María Luisa (Tel: 957 538 096) is on the A331 at Km 22 with a pool, sauna and jacuzzi. The Hotel El Mirador is on the same road (Tel: 957 539 404). There is a campsite a few kilometres out of Rute.