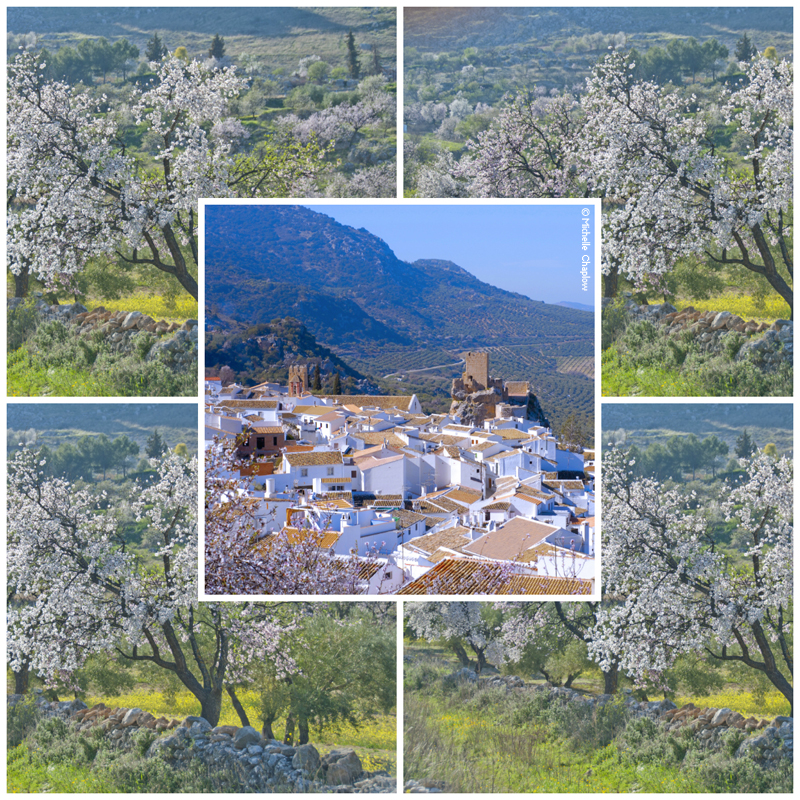 Zuheros one of the most stunning villages in Andalucia ( click to enlarge image) © Michelle Chaplow
Zuheros
Glaring bright light reflecting from chalk white walls in harmony with the Mediterranean blue sky is everybody image of a "pueblo blanco". Zuheros is one of the best of these; "el pueblo mas bonito del mundo".
It was originally settled by the Ibericos Pleno to protect an ancient roadway known as the Camino de los Metedores, the smugglers track. The Romans followed shortly afterwards, leaving behind them relics found in the Las Cuevas de los Murcielagos and elsewhere, some of which can be seen in the museum just opposite the castle.
The village became really established during the 10th century under the reign of the Muslims at which time the first castle was constructed, the last Moorish fortifications were completed in the 12th century. The territory around Zuheros was finally conquered by Fernando 3rd in 1241 and the castle was refortified in the 14th century. At this time then castle became an important element in the Christian defence of their territories against the last outpost of Muslim rule that came from Granada.
The population grew from 90 in 1530 to 195 in 1694 and doubled a century later. This early demographic expansion prompted the construction of a new "palace" in the final stages of the sixteenth century. The absence of the "señores" of the village caused the early demise of the renaissance structure and it was dismantled in the 18th century and used as building materials for the new houses that the increase in population demanded.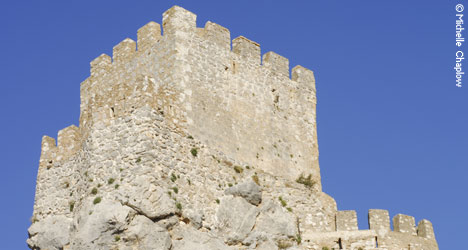 Opposite the castle is the church, the Parroquia de Nuestra Señora de los Remedios, the patron saint of the village. It was constructed in the sixteenth century but highly modified in 1696 with the bell tower finally added in 1795.
Ideally situated on the fringe of the Sierra Subbetica Natural Park it is now becoming a popular base for walkers and painters, the Zuhayra (Tel: 957 694693) offers extremely good accommodation and is splendidly run by the Abalos family.
The village is also famed for its cheese factory Las Balanchares, locally bred goats from the Sierras provide the milk for this internationally known product. Cheese can be bought directly from the factory.
Four kms up the hill from Zuheros are Las Cuevas de las Murcielagos caves, well worth a visit for its formations and Neolithic interest.
The old railway which passes the village has been transformed into a Via Verde which serves as a walking and cycling route. Bikes can be hired from the hotels.