BioCultura is an eco-fair in Seville this weekend with more than 250 exhibitors - food is the strongest sector.
This weekend a major ecological fair - the most important in Spain, and in Europe - takes place in Seville, starting tomorrow.
BioCultura is at the Palacio de Congresos de Sevilla (Seville Conference Centre) - FIBES -
from 26 to 28 February. This is the first edition in Seville of this event; two smaller eco-fairs took place at the same location back in 2011 and 2012.
The fair, which focuses on organic products and responsible consumption, is a national reference for the ecological sector; BioCultura is also held in Barcelona (May), Bilbao (September), Madrid (November) and Valencia (February next year); the Madrid edition started 31 years ago. This inaugural event will see more than 250 exhibitors and 10,000 visitors at FIBES, in Seville Este. BioCultura Sevilla is planned to take place every two years.
The largest section of the fair is organic food products, with more than 5,000 including the Andalucian classics of olive oil, wine, cheese and Iberian pork, plus - naturally - fruit and vegetables. Andalucia is the biggest producer of
organic fresh produce
in Europe, yet the vast majority is sent abroad to countries like the UK and Germany, and little is consumed here, where it is grown.
Other sectors include hygiene products and cosmetics with certified ingredients; organic fashion and textiles; eco-building materials, furniture and decoration; renewable energy; complementary therapies and medicines; recycling; ecology; environment; rural tourism and rest homes; toys; crafts; music; books and magazines.
More than 150 parallel events being held include
discussions, workshops, cooking demonstrations, concerts, and demonstrations of organic beauty products.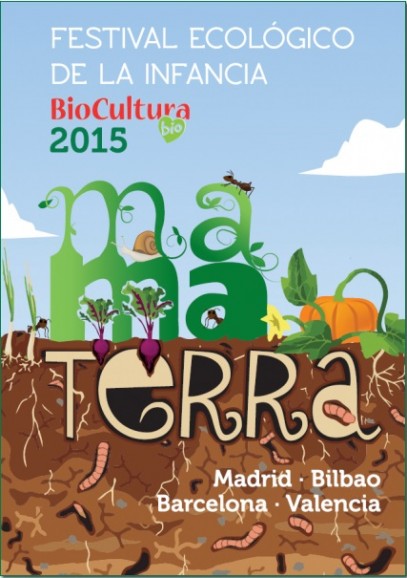 MamaTerra has children's activities throughout the three days of the fair.
In addition,
MamaTerra
is a dedicated area of the fair for the younger eco-conscious. Here you can find activities for children, including recycling-handicrafts workshops, organic bread-making, organic make-up, how to create a kitchen-garden, as well as a play area and an eco-cine.
On Saurday and Sunday at 5pm you and your family can watch
show cooking
- demonstrations of fun things to do with healthy ingredients such as fruit and vegetables.