Health and Health Services in Andalucia
Andalucia is the perfect destination to pamper your mind, body and soul. The warm Mediterranean climate of Andalucia is so enticing for relaxing, personal development, and it's even becoming a fashionable destination to sneak away for a little "nip and tuck". With an extensive range of spas, retreats, private clinics and alternative health professionals based in this beautiful part of the world, it's no surprise that celebrities also love the area.
Health Days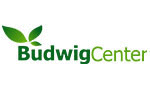 Health Day at The Budwig Center
Just launched, a new set of programs that we feel will be of great benefit to health-conscious individuals - such as yourself.