Health Facilities
The quality of health care and health care facilities in Andalucía (and throughout Spain) is generally very good and at their best are the equal of any country in Europe. There are excellent doctors, and Spanish medical staff are highly trained. Major hospitals are equipped with the latest high-tech equipment. Health care costs per head in Spain are among the lowest in the EU (only Portugal and Greece are lower) and the country spends a relatively small percentage of its GDP on health, around 7%. However, nursing care and post hospital assistance are sadly lacking compared to what northern Europeans and North Americans take for granted and spending on preventive medicine is low. Public and private medicine operate alongside each other and complement each other, although public health facilities are limited in some areas.
There is a public health system throughout the region and country which provides free or low cost health care for those contributing to Spanish Social Security, plus their families and retirees (including those from other EU countries). If you don't qualify for health care under the public health system, it's essential to take out private health insurance. Aside from being necessary from a health point of view, you won't acquire a residence card without it.
The Spanish are among the world's healthiest people and have an average life expectancy of 80 for women and 74 for men, the highest in the EU. The incidence of heart disease is among the lowest in the world, a fact officially partly contributed to their diet which includes lots of garlic, olive oil and red wine. They do, however, have a high incidence of liver and other problems associated with excess alcohol and smoking related ailments and deaths are a serious problem.
Visitors and Tourists
Visitors to Andalucía should have holiday health insurance if they aren't covered by a reciprocal arrangement from their own country's system.
Among visitors and foreign residents to Andalucia the most common health problems include sunburn and sunstroke, stomach problems, due to the change in diet and water and various problems caused by excessive alcohol. The pollen count is also particularly high in this part of Spain around the month May which affects asthma and hay fever sufferers.
On the plus side, the climate in Andalucía is therapeutic, particularly for sufferers of rheumatism and arthritis and those who are prone to bronchitis, colds and pneumonia. The slower pace of life, plus the siesta is also beneficial for those prone to stress. The climate and lifestyle has a noticeable effect on mental health with fewer cases of depression reported here (including those suffering from S.A.D.)
Spa Resorts
There are numerous private Spa resort, health clinics and specialist facilities at hotels in Andalucia. Though in the past, the impression was that this type of tourism was specifically for the elderly, nowadays there is an ever growing number of younger people who visit.
More >
Retiring
Health and health insurance is an important issue for anyone retiring to Andalucia. Many people are ill-prepared for old age and the possibility of health problems. There's a dearth of welfare and home-nursing services for the elderly in Spain, either state or private, and many foreigners who are no longer able to care for themselves are forced to return to their home countries. There are few state residential nursing homes in Spain and, aside from the CUDECA hospice near Benalmadena on the Costa del Sol, few specialist facilities for the terminally ill.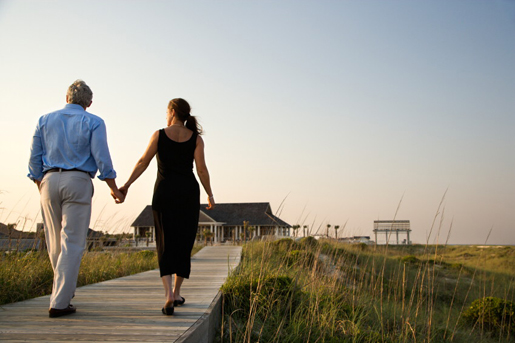 Healthcare is an important issue for anyone retiring to Andalucia.
The provision for handicapped travellers is also poor and wheelchair access to buildings and public transport, although improving, is below the average for Western Europe.
However, overall the health care in Andalucía is extremely good and most of the larger hospitals also provide translators for foreigners to help explain their ailment(s) to the medical professional.