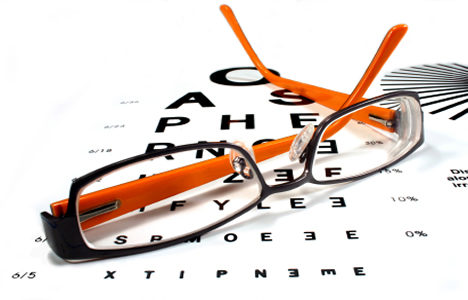 Optician in Andalucia
An optician is a professional who works with a prescription provided by an optometrist or an ophthamologist (who is a medical doctor) in order to provide you with the perfect glasses or contact lenses for your look and your lifestyle.
And you might be interested to know that Spanish opticians played an important role in the development of eye glasses in the first place. During the 17th century they came up with a method for keeping glasses on the face with a ribbon that looped over and around the ears. Later in the 18th century, it was a Spaniard who recommended different colours for the lenses of the glasses of the day. He is said to have favoured yellow, green or blue/green.
Today, you will find opticians throughout Andalucia with ample displays of eye glasses on offer even in medium sized towns. Larger franchises and national chains usually have outlets in many cities and in provincial capitals, with smaller, family-owned outlets running most of the shops in towns and villages.
It is important to find an optician you feel comfortable working with as he or she will then be able to advise you not only regarding the best glasses or contact lenses for your particular needs, but also in terms of the best style for your facial features and lifestyle. A good optician will ensure you find a good fit in terms of comfort as well. And your optician can check your prescription from time to time to ensure it's still the best one for your current needs.
Your family optician will have been trained to assist people of all ages and for this reason, will surely insist that young children have a proper exam with an eye doctor before being fitted for glasses. Your optician can also advise you regarding the best age for children to begin using sunglasses and can explain why quality (versus cheap plastic) lenses are so important.
As we age our eyesight changes and the family optician will be able to help us out in this respect as well. He or she can keep tabs on your changing vision and, if necessary, acquaint you with the latest in  bi-focals and vari-focals (also known as multi-focals or progressives). Also, ask your optician to point you in the direction of a specialist if you have cataracts that need to be evaluated.