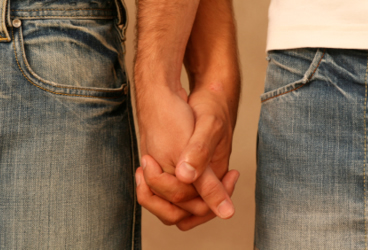 The gay and lesbian community is currently enjoying a high profile in Spain.
Gay Andalucía
The gay and lesbian community is currently enjoying a high profile in Spain, thanks to the recent introduction of the controversial homosexual marriage law.
Obviously the Catholic church has put up fierce opposition to this bill, but the large majority of people (especially in urban areas) support equal rights for homosexual couples. As a result, Spain is an increasingly popular holiday destination for the gay community.
During Franco's rule in Spain, homosexuality was illegal in Spain. However, with the promulgation of the Spanish constitution in 1978, it was legalised. Since then, Spanish gays and lesbians have been coming out of their closets and making a public life for themselves. Today, gay pride is celebrated throughout the country and there are numerous well-known and respected organisations providing integral services to the gay community.
The region of Andalucia is not to be left out of all this progress. Here you will find gay bars, hotels and very active organisations at your services. You will also find that gay tour companies typically include Andalucia in their most popular agendas.
The climate, shopping, beaches and bar/club culture have for some time combined to make Andalucia very attractive to the gay market, not to mention the colourful, vibrant, outdoor lifestyle. In terms of accommodation in Andalucia, there's a good selection of hotels and apartments along the Costa del Sol, with Marbella and Torremolinos especially catering for gay visitors (Marbella's shopping is excellent, Torrie's nightlife renowned), as well as Puerto Santa Maria in Huelva province, which has a lively summer scene. Cities such as Cadiz, Grenada, Malaga and Seville also have thriving gay communities, and as gay visitors have started to explore more cities in the region, a number of gay-friendly hotels and other types of accommodation have appeared to accommodate their needs. You'll also find gender-specific bars and cafes, as well as a buzzing nightlife; some more hard-core nightclubs are devoted to dress styles such as leather.
The main gay area of Seville is the Alameda, a wide tree-lined promenade with cafes, bars and nightclubs. At weekends, groups of young people gather on the sandy central avenue and hold their own party. There are plenty of gay clubbing options in this area, with both gay-only and mixed clubs available. There is also a good selection of gay-friendly accommodation in Seville to suit all taste and budgets. In Torremolinos the scene is centred around the La Nogalera area, with bars, clubs and saunas; there's one whole strip entirely devoted to gay visitors, with 20 bars of varying style in terms of décor, music and clientele.
Some general information: the age of consent for gays and lesbians in Spain is 16. Be aware that away from major cities and the Costa del Sol, especially out of season, Andalucians may not be as tolerant or open-minded (or as approving of the new bill). A gay couple walking hand in hand in a rural village will get stared at, or may even be treated with hostility if they try to check into a hotel room together. So bear in mind major cities and beach resorts may be more welcoming for gay visitors, with a more relaxed, open attitude.