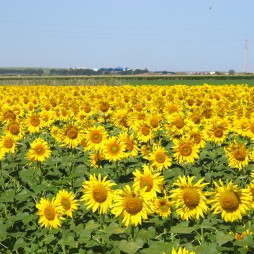 A recent survey by Lloyds TSB International found that out of nine countries, British expats are happiest in Spain. More than 11,800 expats were surveyed, in the following countries: Australia, Canada, France, Germany, New Zealand, South Africa, Spain, the UAE and the USA.
They were asked whether their overall happiness was greater; they had better quality of life; their cost of living was lower; they were financially better off. British expats who chose Spain as their new country of residence came top in nearly all categories: 80% said their living costs were lower, the greatest proportion of any other country in the survey, while 77% said that they had improved quality of life - beaten only (and by a hair´s breadth) by New Zealand and the UAE, which took first and second place. In terms of being in a better position financially, only British expats in the UAE were better-off than those in Spain.
And when it comes to "greater overall happiness" - Spanish residents from Britain scored 75.9%, meaning that those of us who come to sunny Spain for a different lifestyle are finding what we wanted. Coming in second was Germany, with 71.4%. The lowest score in this category was New Zealand, with 50%- which proves that a good quality of life is not necessarily they key to happiness.