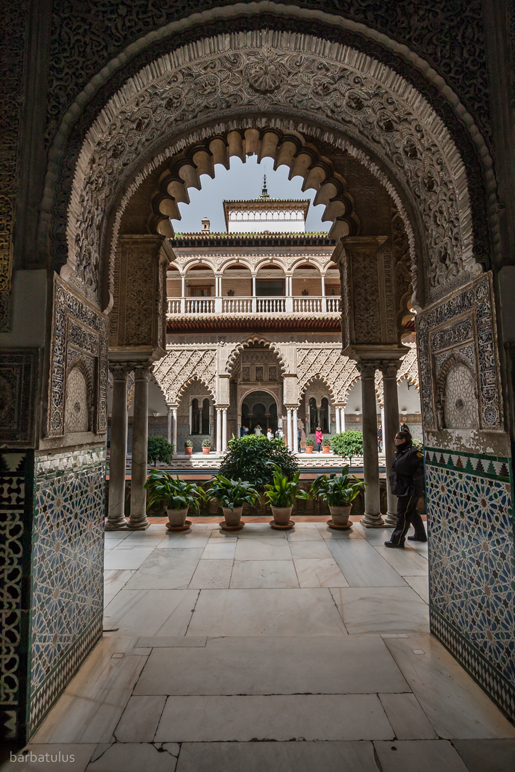 Seville's Alcazar Palace. Photo © Michael Barbatulus
As of this morning, we can confirm that the fifth series of TV's most-watched series,
Game of Thrones
, will be filmed in the
Alcazar of Sevilla
, the exquisite mudejar royal palace, and the historic town of
Osuna
, in Seville province.
Yesterday the announcement was made that the programme will definitely be filmed in the Alcazar, and today an HBO press release was sent out which also mentioned that some filming will take place in the town of Osuna, known for its magnificent 16th century Baroque buildings, with a history dating back to to the Romans.
The specific locations will be: the Colegiata, the University, the Canteras de Osuna, and the bullring.
In a statement today, the mayoress of Osuna stated that "Osuna is a perfect setting for scenes from the next season of this huge super-production which has millions of fans."
She went on to say that this was "hugely important news for Osuna which would have far-reaching effects, enabling Osuna to be known throughout the world", and that it was hoped that the shooting, which is expected to start after the summer, would have "a revitalizing effect on the local economy".
It has been estimated that filming Game of Thrones will bring in around 84 million euros to the Andalucian economy.
Rumours are rife that the locations in Andalucia will also include the
Alhambra
, and the
Alcazaba
in Malaga, although neither the Andalucia Film Commission, which has been working with HBO to scout locations throughout the region, nor press representatives from the two monuments, would confirm knowledge of this possibility. This is probably due to the insistence of HBO on complete silence until the official confirmation is given.
The Italianate grutesco in the Alcazar Gardens, with its arcaded gallery, provides a dramatic setting.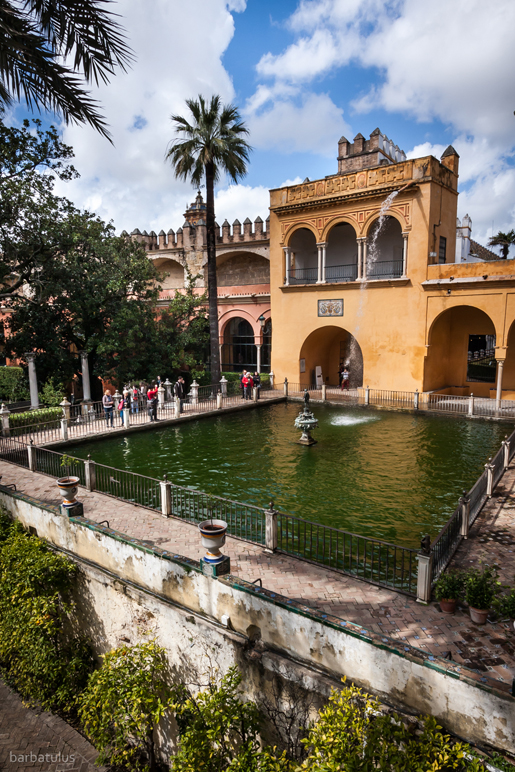 Mercury's pool in the Alcazar gardens. Photo © Michael Barbatulus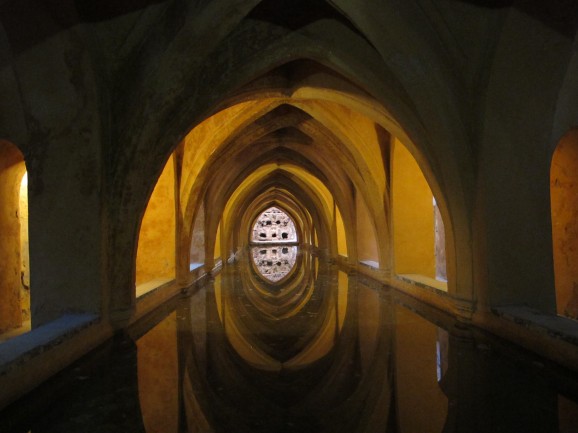 A truly romantic spot - the Baths of Maria Padilla.
The exquisite gold ceiling of the Ambassador's Hall in the Alcazar.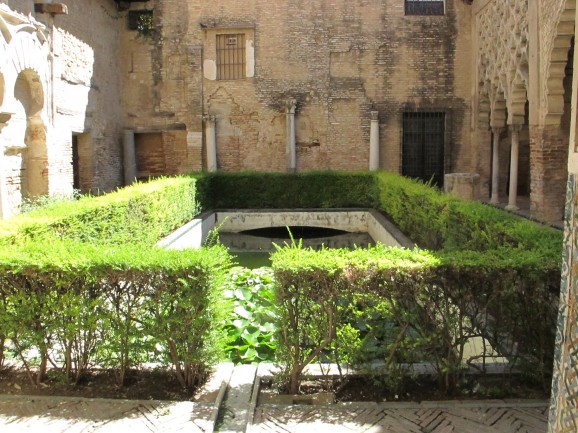 The Patio del Yeso is the only part of the Alcazar which remains from Arabic times.