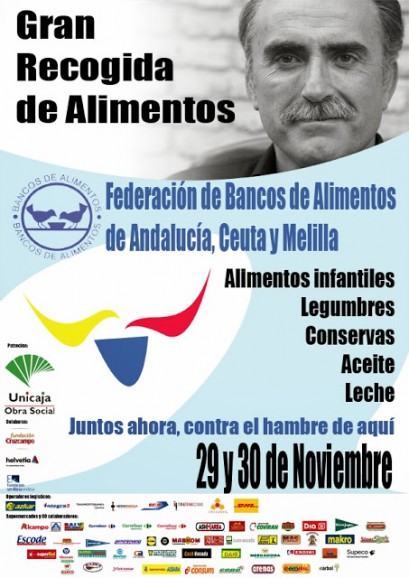 Donate food for the hungry in Andalucia as part of the Gran Recogida de Alimentos (Great Food Collection), at supermarkets today and tomorrow.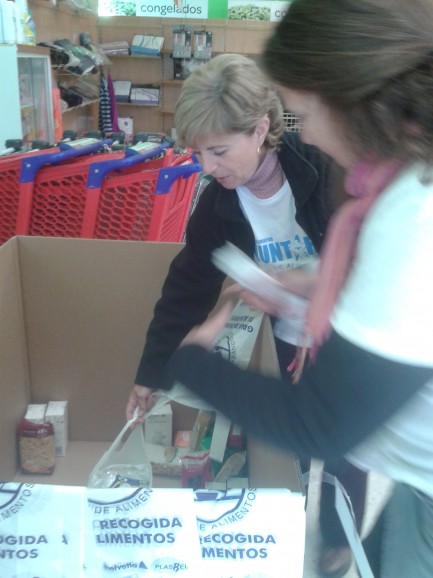 Two volunteers in my local supermarket accept food donated by shoppers as part of La Gran Recogida early this morning.
As
last year
, over the next two days (29-30 November), the Gran Recogida de Alimentos (Great Food Collection) will be collecting food in shops all over Spain. The aim is to collect at least 10,000 tonnes of food to distribute to those most in need. Around 60,000 volunteers will be helping, with a target of over 5000 shops around the country. In Andalucia, they are hoping for 2500 tonnes, with 1500 shops taking part and 20,000 people helping on a voluntary basis.
You can bring food to donate, or just buy a little extra when you do your own shopping - if you choose the latter, you'll be given a special bag to pack your Gran Recogida food in, and then you just put it in the box by the till on your way out. And go home knowing that you've just helped to feed a family in need. The main products requested are basics such as milk, rice, pulses, baby food and cooking oil.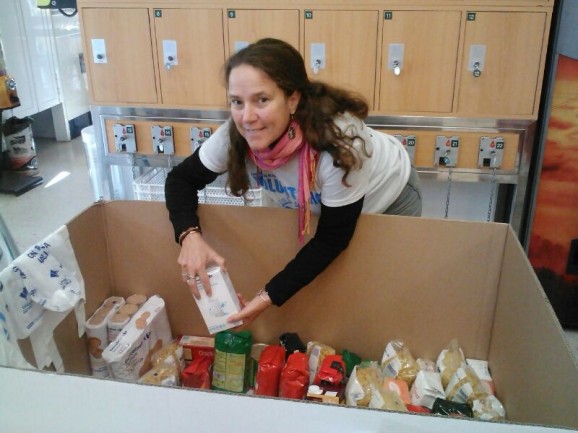 Volunteer Mary Aliceis one of the thousands helping with La Gran Recoogida - these are this morning's donations from shoppers.
Here in Seville province alone, for example, 365 shops are taking part, with 5000 volunteers hoping to collect 500,000 kilos of food. These include both department stores in the city centre, and supermarkets in small towns. On
this map
, all the places where you can donate food are marked. The food will be taken to the central Banco de Alimentos (Food Bank) from where it will be distributed to the 380 centres which the Food Bank works with.
In Malaga, 3000 volunteers will be aiming to collect 400 tonnes of food.
Last year, 1500 tonnes of food was collected over two days in Andalucia with 10,000 volunteers helping; nationally, people donated over 10,000 tonnes which helped more than a million people. It is estimated that one in five households in Andalucia is on the breadline, so all help is hugely appreciated.
Supermarkets where you can donate food to La Gran Recogida include El Corte Ingles, Alcampo, Carrefour, Mercadona, Dia, Eroski and Lidl.