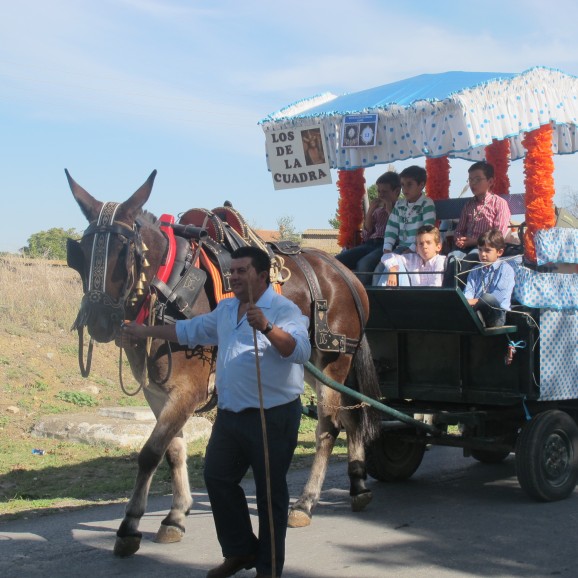 Yesterday was our local mini-romeria -
the main one
took place a few weeks ago, with the whole town being decorated with brightly coloured paper, and streams of elegantly dressed horsemen and women on their thoroughbreds processing down to Hacienda de Torrijos.
The event is then repeated, in a simpler, less formal manner, with many people taking part. Then come on foot, and in carts, carriages and trailers, pulled by oxen, mules and horses. When the warm autumn sun shines, this procession is a delightful sight.
Here are some photos of "Torrijos Chico" (the other one is the Romeria de Torrijos, an important pilgrimage in the landscape of Andalucian romerias).