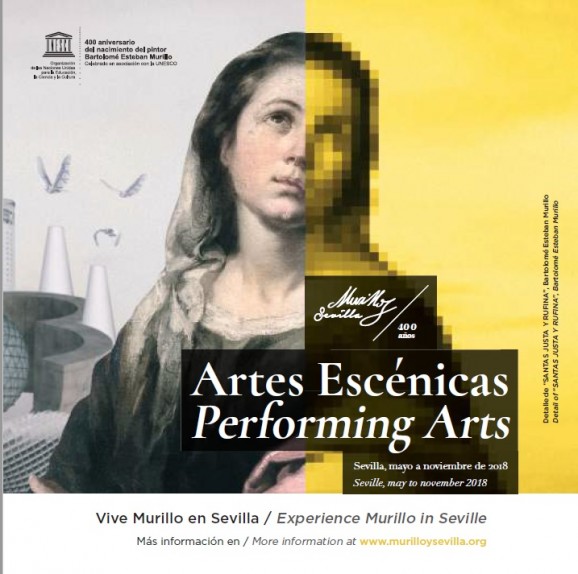 The programme has theatre and music performances in Seville from May to November 2018.
After two major art exhibitions, showing both his paintings and those which were influenced by him, the celebrations for Año Murillo - the 400th anniversary of Seville's most famous painter - are changing gear.
From this month, you can see and hear parallel events themed around Murillo and his historic period en la calle - music, theatre and literature in the street.
On weekends in May, you can see a series of performances of T
ras las Muellas de Murillo
which recreate "Sevilla de Ultramar" - the city which was both the port and the gateway to, the New World, at the economic and commercial centre of what was then the world's most important empire. Audiences will hear texts of great Golden Age writers such as Cervantes and Lope de Vega.
Theatrical groups, with musical accompaniment, will recreate the atmosphere of 17th-century Seville. They will take place in outdoor locations such as Plaza del Cabildo and Plaza de la Contratacion, both close to the cathedral, as well as Casa de la Moneda close to Puerta de Jerez, and also at the Hospital de la Caridad in the Arenal area, between 11am and 2pm on Saturdays and 11.30am and 2.30pm on Sundays. These are free of charge.
In June and July (6 June to 28 July), from Wednesday to Saturday, you'll be able to see Los Niños de Murillo a performance which combines live art, dance, lighting and video to present the other side of Murillo. Apart from his religious paintings, which show the Virgin and child, and saints, Murillo also painted street children - cheeky rascals sharing a snack or playing with dice. These images will be projected onto the Torre de Don Fadrique, a historic tower in the Convent of Santa Clara.
With a break in August and most of September, from 28 September to 9 November, you can see Romances de las Niñas de Murillo, starting in the Antiquarium. Murillo will be serenaded by girls singing old ÇSpanish romantic and folk songs, recalling Moorish stories, frontier wars and long-distance loves.
For more information, including exact timings, see here.