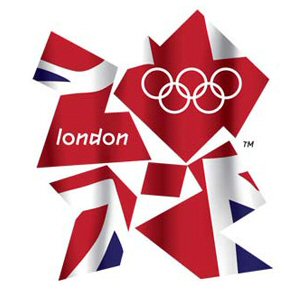 With the London Olympics just a week away - the Opening Ceremony is next Friday - this post is going to move out of its usual geographical territory, from southern Spain (and nationwide anti-austerity demonstrations, following the naked firefighters) to east London, home of the Olympic Park. As an international event, the biggest sporting fixture there is, I figure it's a topic which is relevant to everyone, whether you're in Andalucia or Yorkshire. East London is where the Olympic Stadium and Village are located, now filling up with athletes from all round the world (sadly, not including one of Spain's top sportsmen, Beijing gold medallist Rafa Nadal - has he got the heebie-geebies about playing in England, after being knocked out of Wimbledon so early on? He described the decision today as "
Uno de los momentos mas tristes de mi carrera
" - one of the saddest moments in my career). This part of the capital which is hosting the athletes (those whose buses have now managed to find it, at least) is called Stratford, and its train station is on the Liverpool Street Station line, which my local station is also on. As luck would have it (or not; chaos potential is unlimited), I will be passing the site by train four times in the next week: two of these will be next Thursday, the day before the much-anticipated four-hour £27-million ceremony, directed by Danny Boyle and featuring cows, sheep, horses, goats, chickens, geese and sheepdogs.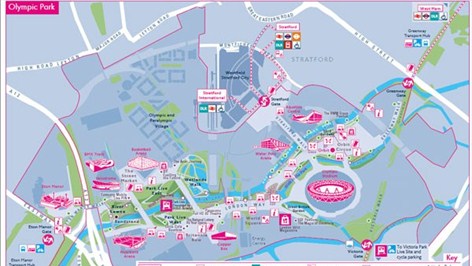 From my seat on the train, I will able to see the new stadium, Westfield Stratford shopping centre, the Velopark and the Aquatics Centre (and possibly some runaway livestock?). When I passed on the train last summer, the site was still under construction. Seeing it from so close, without being able to get off the train and have a nose around, will be frustrating. But the plan is to return with my children (the two London trips are a child-free-by-my-chooosing social event and a business meeting) to visit the Olympic Village, but not to see track and field, swimming or cycling. Some tickets are being offered which include entry into the Olympic Village only - no actual events. I'm no sports fan, and the kids are too young to appreciate the finer points of hurdling, triple jump and butterfly, so the chance to wander round the Olympic Park and soak up the atmosphere, while eating our small picnic (no large bags of food allowed, in case you don't spend enough money), seemed ideal. Except of course they're sold out. Now the wait is on for the foreign returns - 40,000 tickets which were unsold outside Europe (Asia and the US mostly) - to come up on the London 2012 ticket sales website. Hovering like a hawk, I'm waiting to make my move, swoop down and nab my prey before anyone else does. Are you going to the games? Already got your tickets? Or are you also hoping to catch some last-minute returns like me?