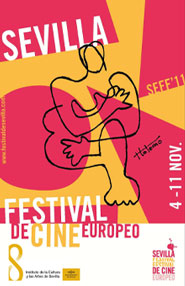 It started last Friday, 4 November, and the
Seville Festival de Cine Europeo
(#SEFF on Twitter) will be showing the best new films from around Europe until this Friday, 11 November.
The special guest country this year is Russia, with the festival subtitled: "Nuevo Cine Ruso".
Screenings are at the
Teatro Lope de Vega
and Nervion Plaza cinema, a 20-screen behemoth on top of a shopping centre just to the east of the city centre. Pretty it may not be, but if you leave your car in the underground car park, and then watch a film, your parking is free. Works for me; alternatively, Nervion Metro station is just a hop, skip and a jump away.
You can buy tickets for the Nervion screenings either on the day itself when the film is being shown, or the day before; the box office opens at 10am. For those at the Lope de Vega, the ticket office is open from 11am-2pm, and then one hour before the first film starts.
The Official Section - the films which are competing for prizes - includes British director Steve McQueen's
Shame
, being shown at the Closing Gala this Friday. It stars one of the hottest (as in most successful) actresses around, Carey Mulligan, along with the equally hot (as in rather good-looking) Michael Fassbender, whom I loved in one of my favourite films in recent years, another SEFF selection,
Fish Tank
;
Late Bloomers
(called
Tres Veces 20 Años
here), with Isabella Rossellini and William Hurt, pictured below; and Moroccan film
Love in the Medina
.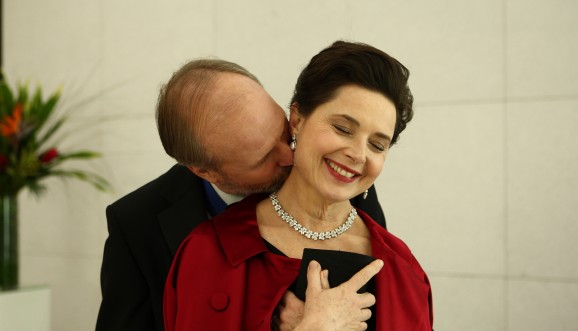 As well as the new Russian film section, which features romantic comedy
Lucky Trouble
(translates literally from Russian as
Tricksters
), starring Milla Jovovich, there is a EFA Selection, films which have been pre-nominated by the European Film Academy.
But being less of a film buff and more of an obsesessive about all things Andalucian, my eye is on the Panorama Andaluz section. This includes
Deportados 1969
, a film about 12 young workers who are sent away from their town during the dictatorship, to make a life for themselves in other places around Andalucia. This feature promises to be fascinating: whatever the acting and direction are like, the content - everything from general subject matter and social context, to period clothes and behaviour - will all be a huge source of interest. It is showing tomorrow night in Nervion.
See a film, or two, if you can, as this festival brings a rare chance to see a fantastic range of non-mainstream Europe-wide film here in Sevilla.