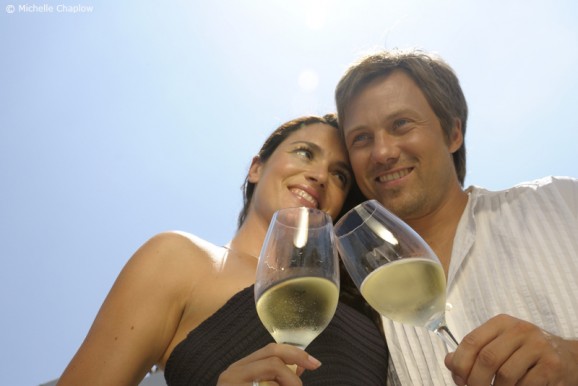 Spain - now the biggest wine producer in the world!
Spain has taken over from France and Italy as the world's top wine-producing country, with its production increasing by over 40% in 2013. This is just a few weeks after the news that Spain is now
the third-most visited country for tourism
.
Spain has moved into first place in terms of world wine production for the first time ever, with a 41.4% increase in wine production since 2012, and a total of 50.6 million hectoliters of wine produced in 2013. Andalucia's production rose by more than 20% in 2013.
A Spanish wine bodega, stacked with barrels.
According to information published by the Spanish Ministry of Agriculture, Food and the Environment, and gathered by the Spanish Wine Market Observatory, Spain has become the world's number one producer of wine.
Usually France and Italy have taken turns as numbers one and two, while Spain has been top in terms of total surface area covered by vines. In 2013, Italy produced 48 hectolitres, and France 42.3 hectolitres.
According to one source, "Spain's newly established position at the top of world wine production is due to the investments and improvements implemented in this sector in Spain, as well as this country's favourable climate and growing conditions over the past year."
In particular, the regions of Castile-La Mancha (up 64%), Extremadura (up 28%) and Catalonia (up 25%) were responsible for much of this production growth, while Andalucia's production rose by a very respectable 22.6%, to 1.4 million hectolitres.