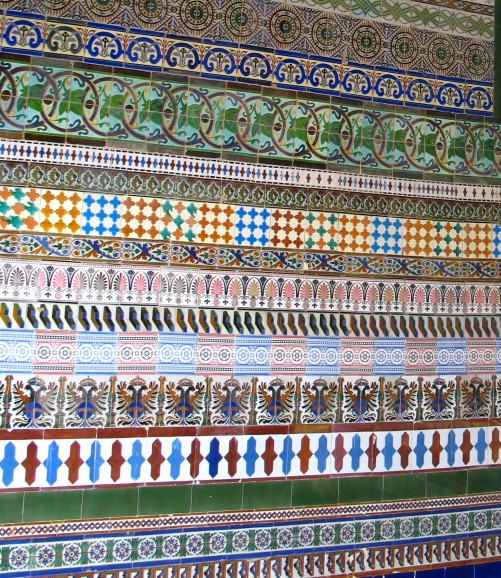 If you've ever been to Malaga - or if you live nearby - you'll know that it has an extraordinary amount of museums, covering everything from religion to wine, and cars to art, with Picasso being its most famous son. Now Seville is getting two new museums: one about travel, and one about tiles. The Pabellon de la Navegacion was built for the
Expo 92
, an event whose influence on modern-day Seville cannot be over-estimated. This six-month event dragged the city from the early 20th century into a state of readiness for the 21st century, with motorways, and a modern train station and airport. The backward, provincial city became a world player, thanks to an influx of talent and innovation from all over the world, centred around La Cartuja, the island opposite the north-western part of Seville. Now the Pabellon, one of the Expo's main attractions, has been refurbished and rebuilt, at a cost of 11 million euros and taking more than two years. It will feature a library, shop, conference hall, cafe and restaurants when it reopens in late December or early January. But its main exhibit will be a "
mar de luces
" (sea of lights), a huge expanse of 14,200 LEDs, which are designed to enable visitors to experience what it's like to be in a ship at sea, like the explorers who set out from these parts to navigate the unchartered oceans of the world and find new worlds, back in the late 15th century. This marine offering tells the story of navigation, and has areas where you can take the wheel of a ship, or operate a bailing pump or winch. As part of the visit, you can also go up the Torre Schindler, the 65-metre-tall riverside construction which resembles a space rocket launcher. Also dating from Expo 92, this is situated opposite the Plaza de Armas bus station.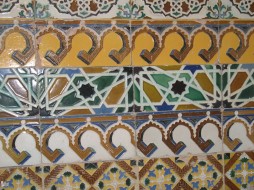 The other new museum will celebrate one of Seville's most famous exports: the
azulejo
, or
ceramic tile
. These are traditionally made in the barrio of
Triana
, across the river from the centre of the city. It will be called "El Centro de Artesania de Triana", and will be housed in the old Ceramica Santa Ana shop/factory, on calle San Jorge.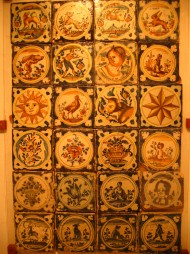 This museum will have four separate areas, include a display showing how the ceramic tiles are made, showing original examples of the handicraft. You will also be able to see an exhibition of pieces from the collection of Ceramica Santa Ana itself. Add to this the new(ish)
Inquisition museum
nearby, next to the river in Triana, and the
flamenco museum
in Barrio Santa Cruz, and Seville is starting to have a decent selection of places where you can learn about the rich cultural and social history of this extraordinary city.