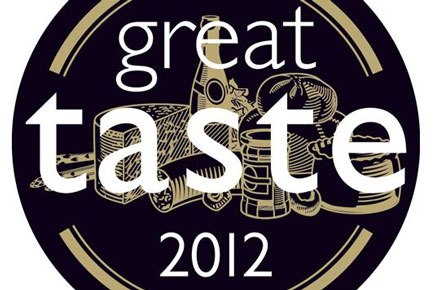 Anyone who lives in Andalucia, or who is an aficionado of Spanish food, will be well aware of the leading role played by "liquid gold" - olive oil - in the region's cuisine.
An Andalucian breakfast is toast with
jamon serrano
, tomato and
olive oil
drizzled liberally all over it; it's a key ingredient in gazpacho and salad dressings; anything fishy is fried in it; it's used in puddings; and is considered a cure-all for various ailments including dry skin, stretch marks and constipation. Olive oil is also extremely nutritious.
Being one of Spain's most important exports, it's always good to see the high quality of this particular product acknowledged - in this case,
Cortijo de Suerta Alta
, in
Baena
(Cordoba). This organic EVO (extra virgin olive oil) has been named as one of the Top 50 foods in the prestigious Great Taste Awards UK.
It's an organic, DOP oil (
Denominacion de Origen Provincial
- designation of provincial origin) which is produced on a traditional family-run estate, and is blended from three types of olive: Picudo, Hojiblanco and Picual. The EVO is pressed and bottled on site.
The Great Taste Awards are the UK's biggest independent benchmarking scheme for local, regional and speciality foods in Britain, and are divided into one, two and three stars, and the ultimate accolade: the Top 50 foods. This year, there were nearly 9,000 entries.
They are organised by the Guild of Fine Food in the UK, which is made up of delicatessens, farm shops, and department store food halls. The judges are professional gourmets, chefs, critics, and food writers, such as Charles Campion and Xanthe Clay, as well as buyers from Harrods and Selfridges. O
It is worth mentioning that only nine of the Top 50 were imported foods; they also included a hazelnut oil from Barcelona, and
jamon iberico de bellota
(ham from acorn-fed pigs) from Jabugo (Huelva). So Spain won one-third, Andalucia had two out of nine, of the top food accolades for 2012. Something to be proud of, and to shout about.