While olive oil forms the basis of the Mediterranean Diet, today even cheaper oils - such as sunflower oil – often take its place. In addition, much of the so-called olive oil sold at Spanish supermarkets is actually a mix of highly refined oil that has been obtained through chemical processes. Therefore, the purists recommend choosing one of the many, fantastic virgin or extra virgin olive oils, and if you can get this in an "organic" version, so much the better.
We will, therefore, base most of our olive oil culinary recommendations on the use of top quality, virgin olive oil.
BREAKFAST
This is possibly the simplest breakfast in the world to prepare. You can choose to either toast your bread or serve it fresh. Just drizzle it with the best olive oil off your shelf and then sprinkle either salt or sugar to give it a dash of extra flavour if you like. Have that with a fresh squeezed orange juice and you're ready to face the day!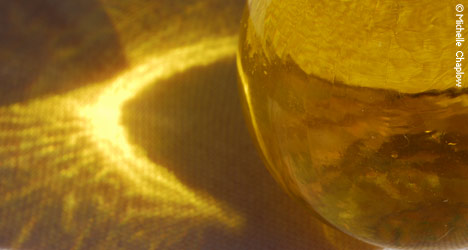 SALADS
The whole range of traditional Mediterranean green salad is wonderful when mixed with olive oil. Spaniards generally offer olive oil at the table along with vinegar, salt and pepper. Try this basic salad recipe for starters:
Mediterranean Mixed Salad
On a base of finely chopped greens:
-coarsely chopped tomatoes
-thick sliced avocado
-chopped cold, boiled eggs
-canned corn
-canned shredded carrots
-canned asparagus
-canned tuna
-whole black olives
GAZPACHOS
Try one of Janet Mendel's terrific gazpacho reipecs . This raw "salad soup" allows you to get all the benefits from your top quality Spanish olive oil.
TAPAS
Discover a full menu of tasty tapas in our tapa section, but here is one simple version of recipe you can fry up in olive oil: Gambas al Pil Pil.
DESSERTS
Spaniards do not depend on rich, fatty desserts like those in many northern European and North American countries. They do, however, use olive oil in some cakes and pastries.
Perhaps surprisingly, olive oil can be used in recipes from around the world to substitute less health fats in many baked goods. In this case, however, you will have to look for one of the lighter, less flavourful versions. Chocolate easily overpowers the flavour of olive oil and many cakes and other pastries can successfully switch to olive oil.
Here is the recipe for one easy to make Spanish cake that can be made with olive oil: Lemon Bizcocho (Spanish Lemon Cake).
Visit our main Gastronomy page for more information and recipes.