In visitor figures released last week for May, Seville's position as number one destination in Andalucia was confirmed, with overnight stays by foreign visitors who stayed a night in the city up by almost 10%. Visitors to the Alcazar are up year on year by 11.5%, with the best May ever, and up over 13% so far this year - the
Game of Thrones
effect, perhaps?
Several episodes
of season 5 of the hugely popular HBO drama series, aired from April to June this year, were filmed in the palace and its gardens. As every year, there's a full programme of events for hot summer nights in Seville, from open-air movies to concerts and theatre.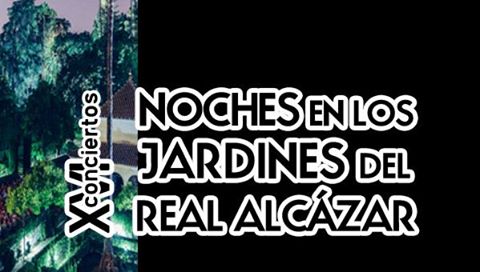 Now in its 16th season, the night concerts in the Alcazar Gardens are the highlight of Seville's summer outdoor season.
MUSIC
Best venue: Concerts in the Alcazar Gardens. To 12 September
From flamenco and jazz to classical, outside in the beautiful gardens, next to the Gallery, which recently featured in
Game of Thrones
as the
Water Gardens of Dorne
. Monday to Saturday, 10.30pm (doors open at 9pm - get there early to enjoy the moonlit scented air without the usual crowds). Printed programme available. For more details see
here
.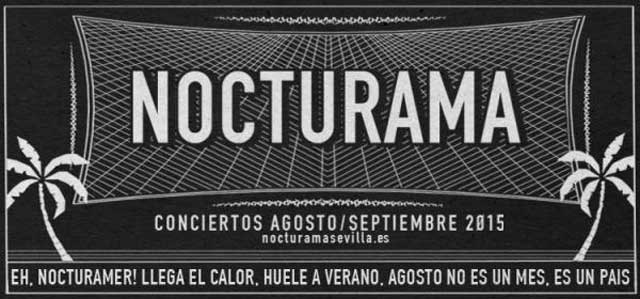 Live music on Wednesday and Thursday nights in August: "not a month, a country"
Best for undiscovered bands: Nocturama. To 4 September
Concerts in the gardens of the CAAC,  the historic monastery where Columbus planned his voyages and now a contemporary art centre. Pop, indie and on Wednesday and Thursday in August and early September, 10pm (doors and bar open at 9pm). For more details see
here
.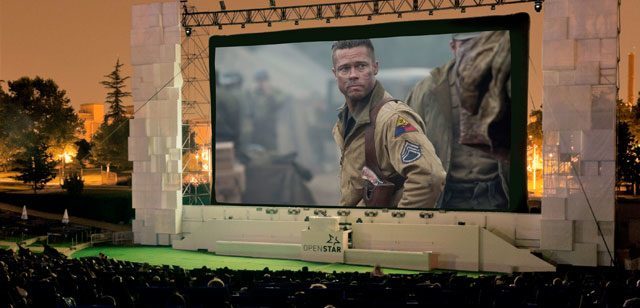 This screen will be next to the river on the Muelle de las Delicias.
CELLULOID
Best screen: Open Star films by the river. 9 - 30 July
The world's largest outdoor screen comes to Seville, on the Muelle de las Delicias, between Puentes de Los Remedios and Las Delicias. Two restaurants, live music, and a 350m2 screen (four times the size of a normal cinema's). Action, thrillers and romance, with children's movies (
Cinderella
,
Annie
,
Penguins
) on Sundays. Screenings at 10pm (doors open at 8.30pm). For more details click
here
.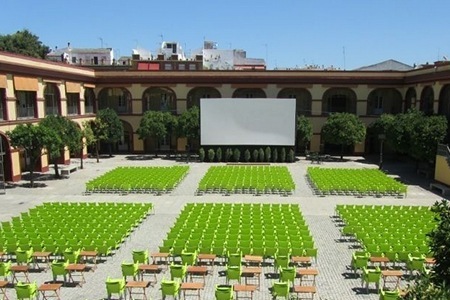 The huge patio of the Diputacion, home to outdoor movie showings.
Best for foreign language: Films in the Patio de la Diputacion. To 14 September
In this large patio opposite the Jardines de Murillo (red building on corner opposite Puerta de la Carne, Menendez Pelayo 32). Daily showings at 10.15pm. Nearly all dubbed except for these in original version, on Sundays:
Deux Jours, Une Nuit
(VOS French, 5 July);
Omar
(VOS Arabic/Hebrew, 12 July);
The Little House
(VOS Japanese, 19 July); and
Timbuktu
(VOS English, French, Arabic, 26 July). For more details click
here
.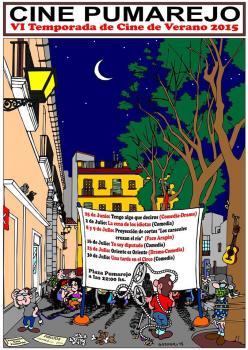 Outdoor films are part of Sevillano summer life.
Best barrio cinema: Cine Pumarejo. 2 - 30 July
Get in with the locals one of the Macarena's most characterful squares with its crumbling mansion, beloved by the community and with its own currency, the puma. You can watch Spanish films, mostly comedies, on Thursday nights at 10pm. For more details click
here
.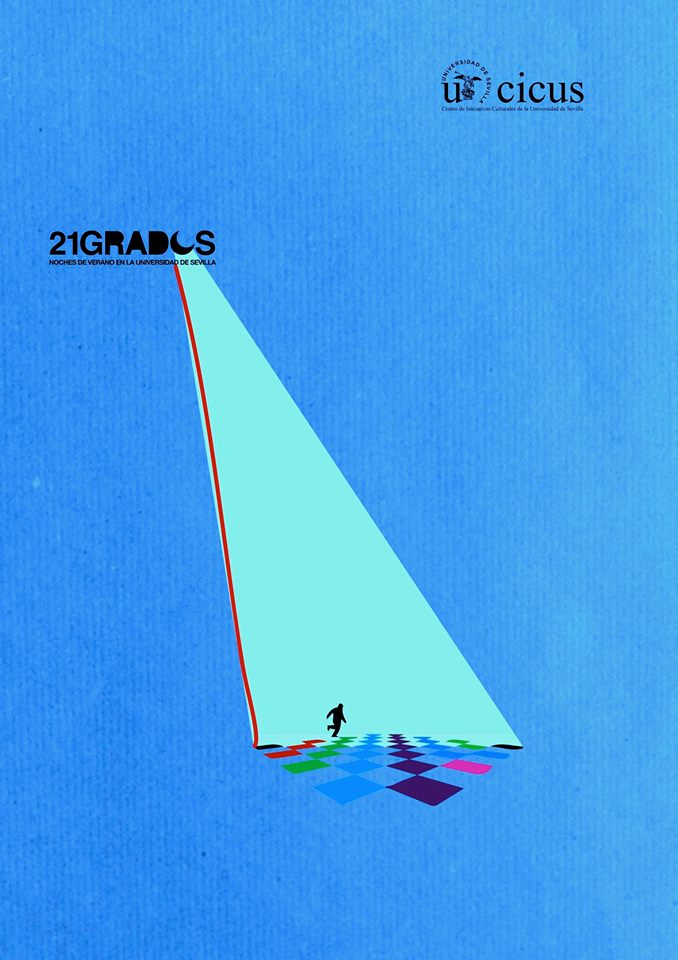 A cultural smorgasbord at CICUS - poetry, theatre, flamenco, art and film.
Best for a bit of everything: 21 GRADOS. To 29 August
This one is more off-beat and literary, as expected from a university cultural initiative - open-air cinema (Orson Welles movies on Thursdays in July, in English; Banksy documentary 
Exit Through the Gift Shop
on 25 August), music, theatre, exhibitions and poetry; flamenco on Thursdays. Events start at 10/10.30pm For more details click
here
.