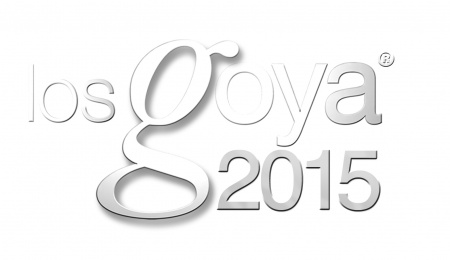 The Goyas 2015 saw Andalucian cinema triumphant.
As I mentioned in
my last blog post
, several films shot in Andalucian were nominated for a total of 29 Goyas this year.
In the glamorous ceremony, on Saturday 7 February, they won a total of 17:
El Niño
: Best Special Effects, Best Sound, Best Production Design, Best Song
La Isla Minima
: Best Film, Best Director, Best Actor, Best Editing, Best Art Direction, Best Photography, Best Costume Design, Best Newcomer Actress, Best Music, Best Original Screenplay
Ocho Appellidos Vascos
: Best Supporting Actress, Best Newcomer Actor
Paco de Lucia. La Busqueda:
Best Documentary
Goya de Honor - this award went to
Antonio Banderas
, the actor, director and producer who has starred in countless films both in Spain and the US, and hails from Marbella.
The presenter of the ceremony was Dani Govira, who was also the winner of the Best Newcomer Actor.
It was a triumphant night for Andalucian cinema.
The bleak yet mesmerising landscape is a hugely important element of the film.
La Isla Minima
is set in the 1980s, when this rural region close to Seville was a remote, forgotten backwater, despite being located only 30km from the largest city in southern Spain. The plot is based around the murder of two girls who, like most people in the tiny town, are desperate to get out. Two detectives come to investigate the murders, and find the local people are scared and largely unwilling to cooperate.
Isla Minima is an area, along with neighbouring Isla Mayor and Isla Menor, of wetland rice fields near the Guadalquivir river, on the outer parts of UNESCO-recognised biosphere reserve Doñana National Park which lies to the south-west of Seville. The opening credits of this
film noir
thriller have stunning aerial shots of patchwork emerald-green fields, criss-crossed by small waterways (the translated title is
Marshland
) - apparently it was an exhibition of such photographs which inspired the idea behind the film.
The film is perfectly paced, with suspense that never lets up. A constant, oppressive sense of doom is convincingly conveyed by starkly beautiful shots of flat, featureless fields, wide open sky, and long, straight roads which lead to nowhere; colours are largely faded and dull, adding to a sense of empty, joyless existence. You get a strong sense of mood, of time and place from the clothes, cars, TVs, radios; the fear of authority - it is as if Franco is still in power, although he has died a decade before.
These people lead difficult lives, working for a rich landowner who exploits them, and have little future to look forward to, or means of escape to something better. A snapshot of a moment in time in a small, isolated rural community where terrible things have happened.
This excellent movie was directed by Alberto Rodriguez, who also made the equally gritty, if more urban cop film 
Grupo 7
, set in Seville at the time of the
Expo 92
,  which won two Goyas at the 2013 awards.