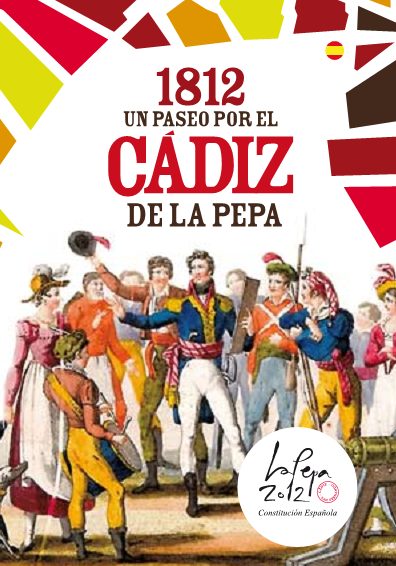 Next year is the bicentenary of the Spanish Constitution. On 19 March 1812, Spain took a great step forward into the modern world, by drawing up its first ever constitution, in
Cadiz
. At this time, the
Wars of Independence
against Napoleon were raging, and a group of revolutionary republican patriots set up a Spanish Parliament (
Cortes Generales
) in the
Oratorio San Felipe Neri
in Cadiz. When the French laid siege to the city, these defiant Spaniards decided to draw up a liberal constitution. This historic document curtailed the monarchy's power and outlawed corruption, limiting its influence to government through ministers (Spain had been ruled most recently by the Bourbons, with Carlos IV forced to abdicate in 1808; Fernando VII abolished the constitution on his restoration to the throne in 1814), and established the rights and freedom of the people; it became a model for future revolutionaries all around Europe. The constitution was written on the Dia de San Jose, which gave rise to its nickname of "
La Pepa
". Andalucia was known as a particularly liberal area of the country, while Cadiz had always been known for its inhabitants' fierce sense of identity. A major
programme of events
is planned to celebrate this important bicentenary, including exhibitions, music, opera, dance, conferences, and of course Carnaval, the most important annual event in Cadiz's calendar. Highlights of these multi-cultural events include exhibitions from Peru (
El Señor de Sipan
, a third-century Moche governor who was found buried with jewellery and ornaments), Colombia (
Museo de Oro
) and
Ecuador
(the painter
Guayasamin
). Concerts will feature
Daniel Barenboim's West-Eastern Divan Orchestra
(Seville-based, composed of Jewish and Arab musicians), while there will be a new
Centro de Interpretacion de la Pepa
. Cadiz has always been a great city to visit, one of the less touristy and most characterful of Andalucia, but it looks like next year it will be one not to be missed.