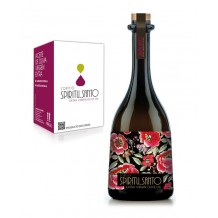 Cortijo Espiritu Santo is one of the olive estates where you see the olive oil being made, and stay on the farm
As I mentioned in
a recent post
, I was impressed by the quality and diversity of the stands from Jaen province at the recent Andalucia Sabor food fair.
One of the new intiatives in this less touristic area of Andalucia, known for its outstanding EVOOs (extra virgin olive oils) and endless fields of olive trees, is called "Vente a la aceituna y hazte tu propia aceite" - come to the olive and make your own oil. The idea is that visitors go to an olive farm, pick the olives from the trees themselves, or at least help harvest them, take them to the olive oil mill (often on the same premises), and produce their own oil. At the end, they get a bottle of their oil to take home with them.
Agrotourism is big business in Italy, with thousands of visitors staying on Tuscan wine and olive estates, while eating fabulous food and learning how these traditional products are made. We all want to know where our food comes from these days - so why not find out for ourselves, and join in with the process, while we're at it?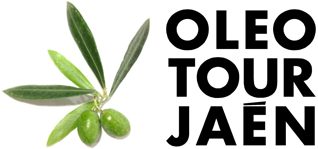 Agrotourism in Jaen is all about olives and olive oil
This new idea, from
Oleotour Jaen
, brings together seven
almazaras
(olive oil mills) in the province, one of which is Cortijo Spiritu Santo near Ubeda, a 17th-century farmhouse on an estate with its own mill where you can stay. They specialise in the
picual
variety of olive. Having met the owners at Andalucia Sabor, I can vouch for their warmth and enthusiasm, and their desire to show guests around their estate and explain how this hugely popular and highly-valued product is made, from selecting the ingredients to bottling. Lately designs for the bottles are becoming an artwork in themselves - see the bottle above. Olive oil is known as "liquid gold" in Spain.
Each olive oil estate offers a different package of activities, such as breakfast, but most include a guided tour, picking, pressing, tasting and taking a bottle home; not all offer accommmodation. The olive-picking season is from now till December, with this offer lasting until the end of December. You can make a reservation from 20 October.
Video: Jaen - olive tourism