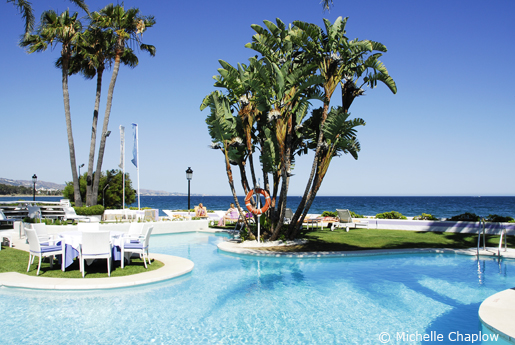 Fabulous seaside resorts and beaches
More foreigners visited Spain than ever before in 2015, as unsettled situations in North African countries caused European holidaymakers to take their holidays nearer to home.

Record visitor numbers again - Spain is third-most-visited country in world - Brits top nationality
Spanish hotels and other accommodation received over 68 million international tourists last year, the third year running of record-beating figures. The figure represents a 4.9% increase on 2014, according to Spain's Office of National Statistics (INE). Spain was the third-most visited country in the world, according to the World Tourism Association, after France and the US, but had a higher percentage increase than the two top spots.
Spain's rising success as a holiday destination looks set to carry on apace, with bookings to Spain by Britons up more than a third, according to the Association of British Travel Agents. The British were the most numerous tourists to Spain by nationality in 2015, followed by the Germans and French. Britain had 15.7 million holidaymakers in Spain last year, a rise of 4.5 per cent on the previous year.
The continuing growth of the tourism sector is more crucial than ever to Spain's economy, as this sector accounts for 11 percent of the country's economic output, and employs two million people. Although the Spanish financial situation has improved, it still needs support and stability in this post-recession era. And the figures are steady throughout the year, rather than being focussed primarily on the summer season of July and August, with the number of visitors in December up nearly 14%.
Most visited monument in Spain: the Alhambra
The Alhambra remains the most-visited attraction in Spain, and Andalucia's top monument, with nearly two and half million visitors.
The total of people visiting Granada's majestic palace complex in 2015 was 2,474,231, according to the Patronato del Alhambra. The highest month was May, with 263,300 visitors, while the other strongest months were April, August, September and October; the best day was 10 October, with 9,947 people visiting. The month with least visitors was January when 110,019 visitors explored the Moorish monument.
The British accounted for 6.52 percent of visitors, being the fourth nationality; first was the French, the Germans were second, and Americans third.
Brits are biggest Spain's spenders
The total euros spent in Spain by international tourists in 2015 was 67.385 million, up 6.8% on the previous year. The two months for highest expenditure were May and November.
Of this, Brits spent 14.057m, an increase of 10.3%, representing 20.9% of the total. In December 2015 spending by British visitors was up nearly 20%.
Tourism in Andalucia - up more than 10%
In terms of tourism in Andalucia, 9.424 million international tourists visited the region, 11% up on 2014. Those staying in hotels averaged eight nights whilst those not in hotels spent an average of 16 nights. The principal arrival was via an airport at 80%, followed by road at 8%.
Spending in Andalucia by visitors from abroad in 2015 was 10.346 million euros, which had by far the highest increase of all Spanish regions at 10.7%, and represents 15.4% of the total spend in Spain.
For more details on tourism statistics in Andalucia, see this page.